2016, digital collage, 23 x 27 cm
(electronic picture frame, white wooden frame, power supply)
THE CYBORG BEHIND THE JALOUSIE I, 2016
6 handmade digital Collages, Dimensions variable
Videoanimation, 7 Min. Loop
Installation view, Galerie Bridget Stern, Künstlerhaus Faktor, Hamburg
The digital collage THE CYBORG BEHIND THE JALOUSIE #01 is insprired through Donna Haraway`s essay "A Cyborg Manifesto" of the year 1983.
The collage is composed of six images, which were found on the Internet. Among them are photos of the porn actors Jenna Jameson and Peter North, illustrations of a gorilla and a orangutan, as well as graphics of a female and a male connoted robot.
Each of these individual images were split into a multiplicity of narrow strips and composed in six collages. In each collage contains a sixth of each image. The collages are displayed one after another as a loop in an electronic picture frame. The width of the narrow strips is oriented at the size of half the diameter of the eyes of the matched figures.
2016, digitale Collage, 23 x 27cm
(elektronischer Bilderrahmen, weißer Holzrahmen, Netzteil)
Die digitale Collage THE CYBORG BEHIND THE JALOUSIE #01 ist inspiriert durch Donna Haraway`s Essay "A Cyborg Manifesto" aus dem Jahr 1983.
Die Collage setzt sich aus sechs Bildern zusammen, die im Internet gefunden wurden. Darunter befinden sich Fotos der PornodarstellerInnen Jenna Jameson und Peter North, Abbildungen eines Gorillas und eines Orang-Utans, sowie Grafiken von jeweils einem weiblich und männlich konnotierten Roboter.
Jedes dieser Einzelbilder wurde in eine Vielzahl schmaler Querstreifen zerlegt und in sechs Collagen zusammengesetzt. Jede Collage besteht jeweils zu einem Sechstel eines jeden Bildes. Die Collagen werden hintereinander als Loop in einem elektronischen Bilderrahmen dargestellt. Die Breite der Querstreifen orientiert sich größenmäßig an der Hälfte des Durchmessers der Augen der aufeinander abgestimmten Figuren.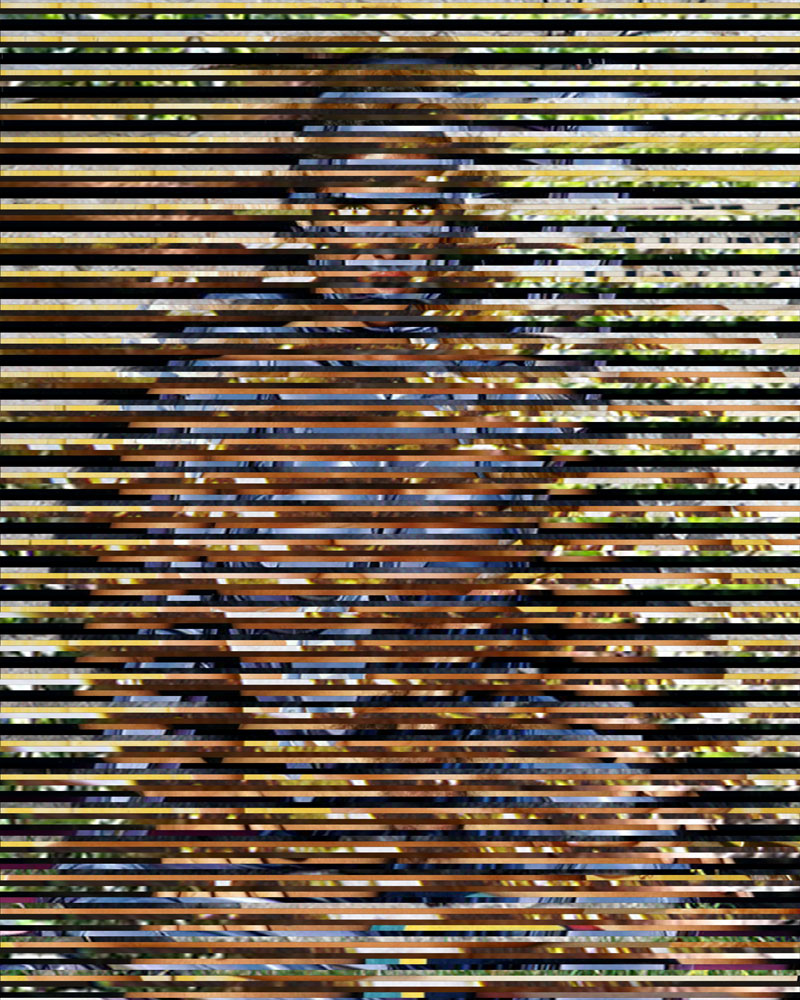 THE CYBORG BEHIND THE JALOUSIE I #01, 2016, c-print, dimensions variable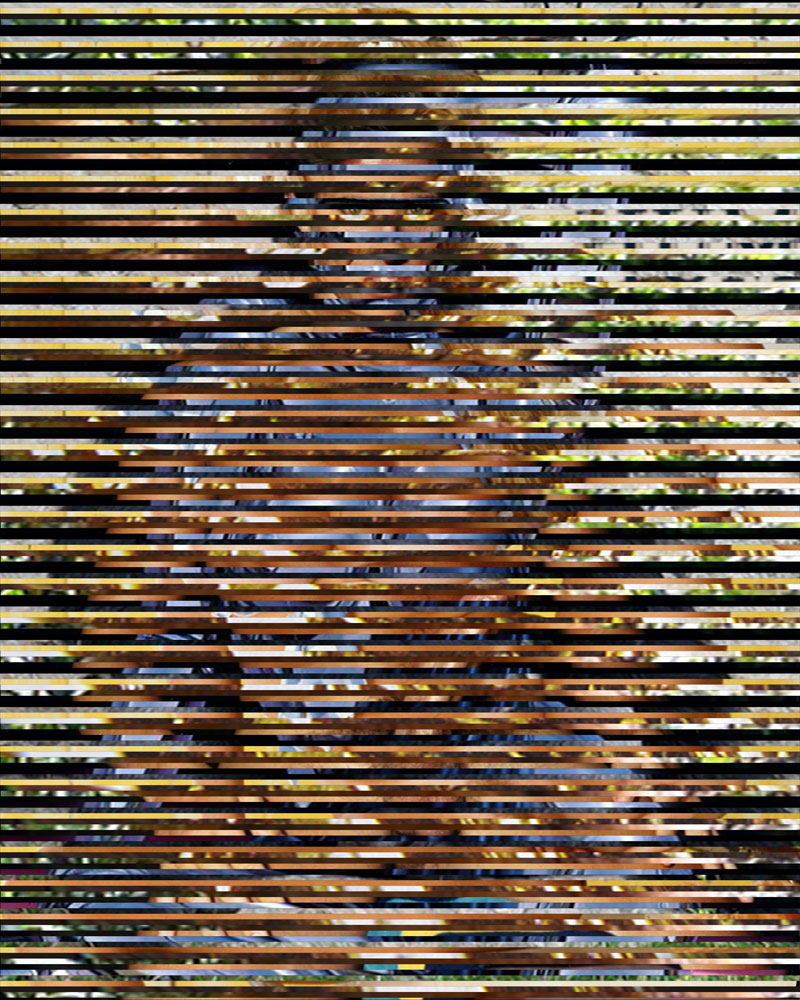 THE CYBORG BEHIND THE JALOUSIE I #02, 2016, c-print, dimensions variable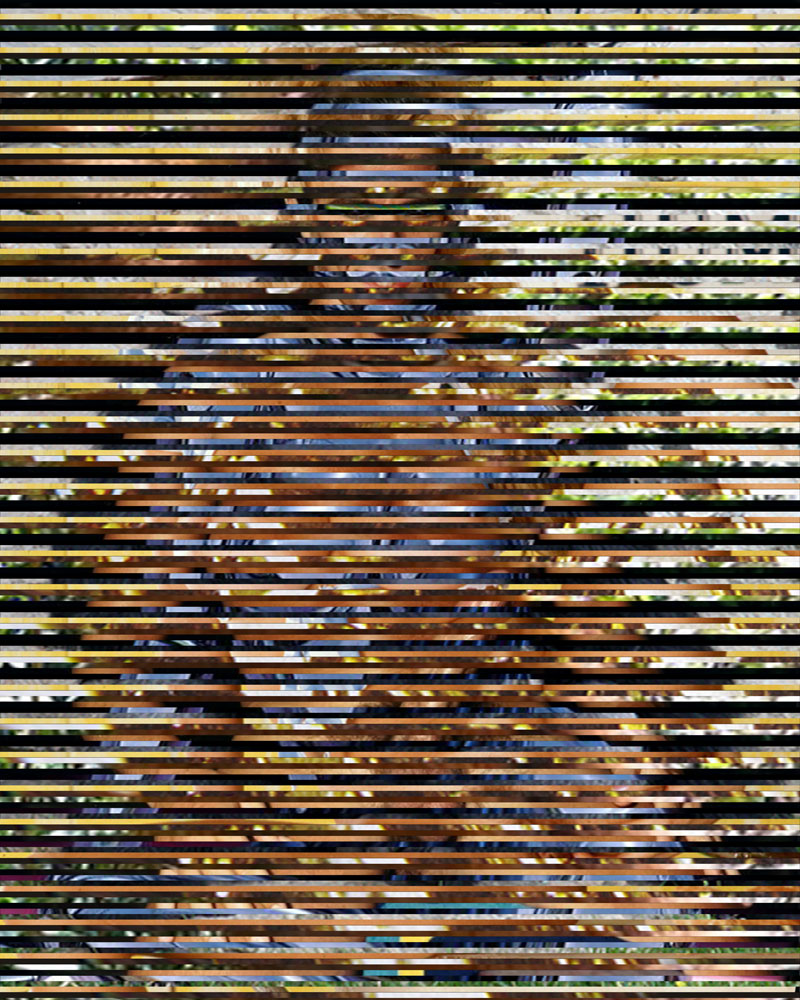 THE CYBORG BEHIND THE JALOUSIE I #03, 2016, c-print, dimensions variable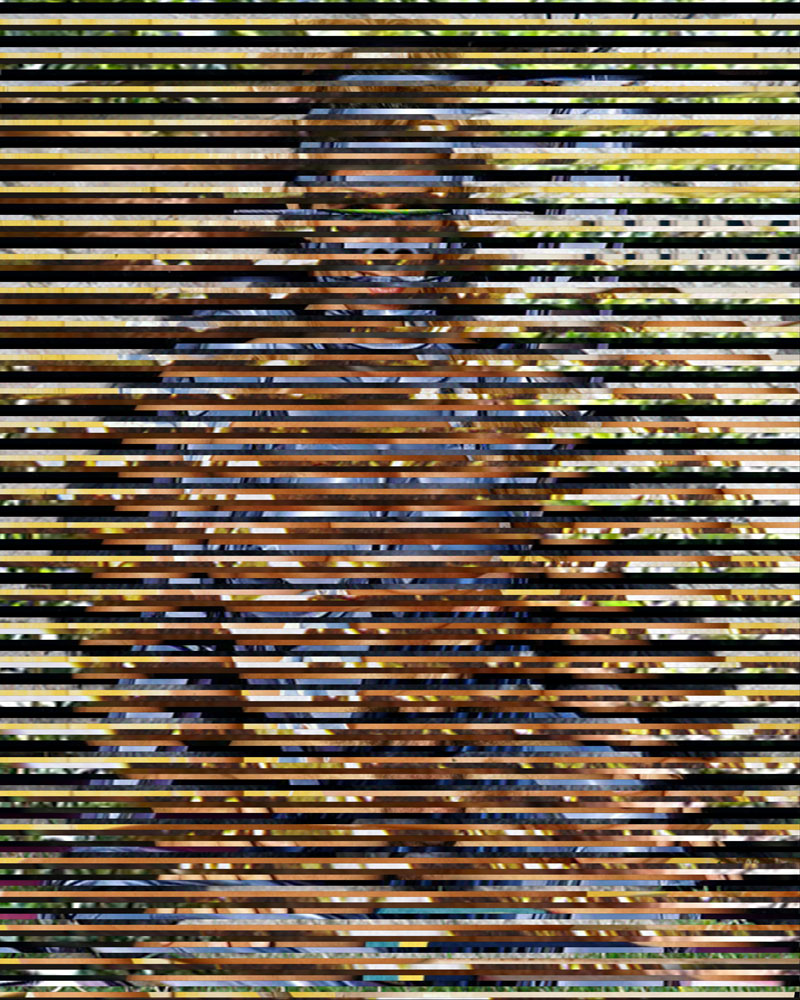 THE CYBORG BEHIND THE JALOUSIE I #04, 2016, c-print, dimensions variable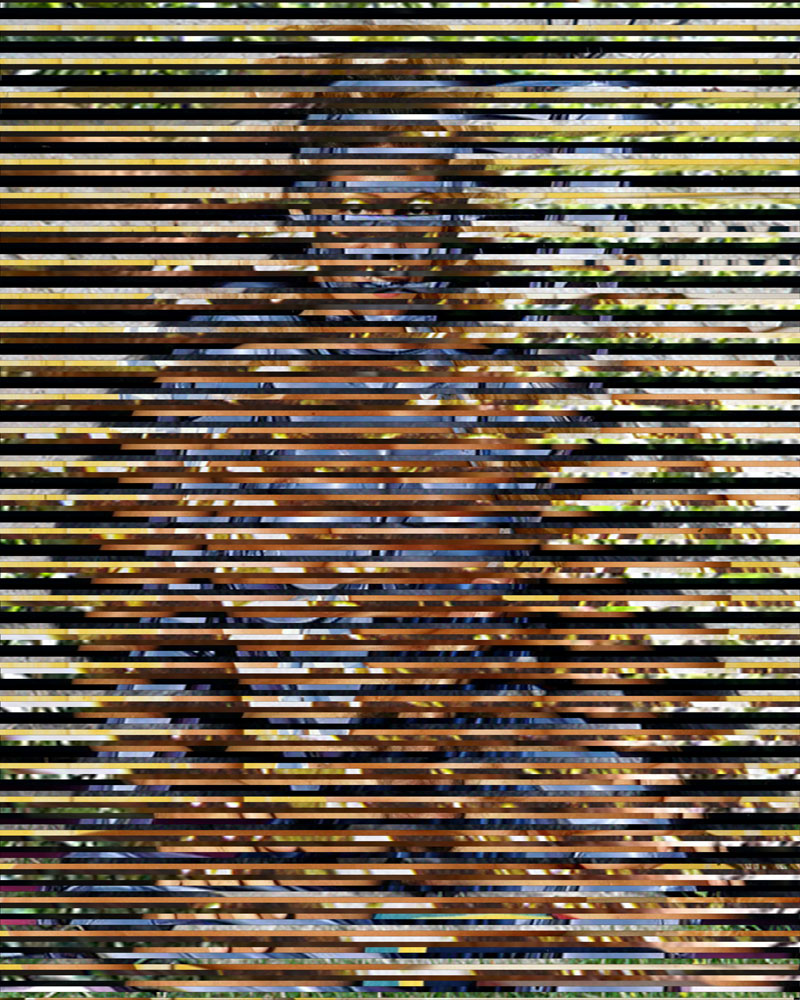 THE CYBORG BEHIND THE JALOUSIE I #05, 2016, c-print, dimensions variable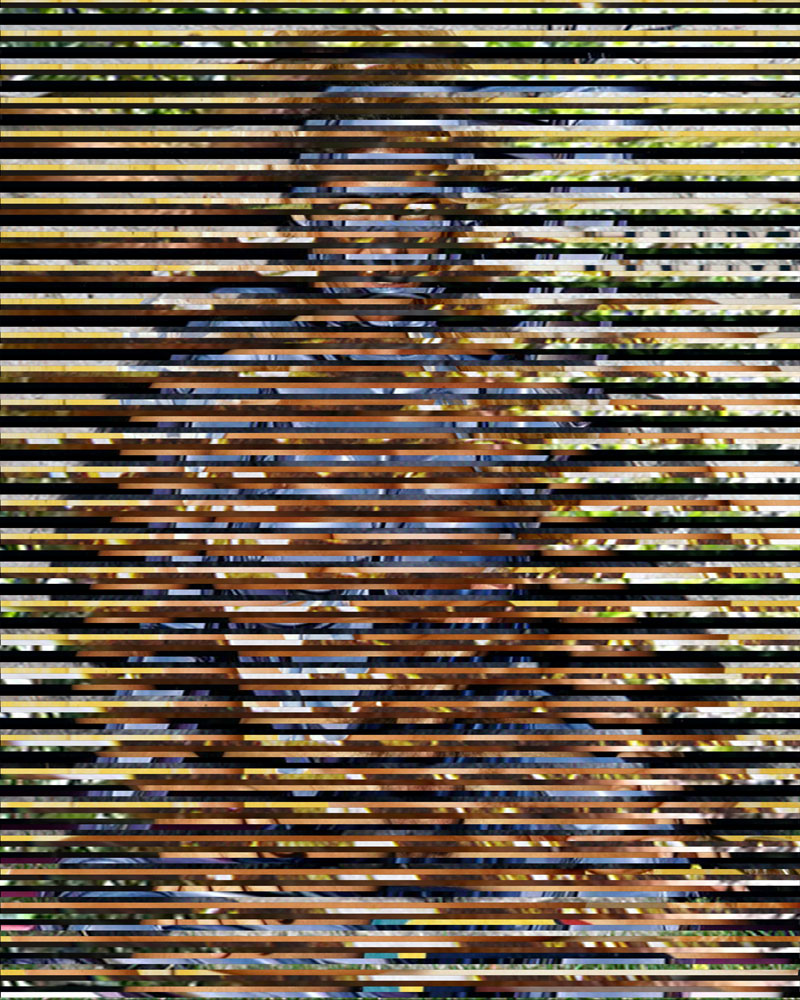 THE CYBORG BEHIND THE JALOUSIE I #06, 2016, c-print, dimensions variable
© Stefan Mildenberger