2010 – […], Digital Collage, Dyptich, Digital chromogenic print, Dimensions variable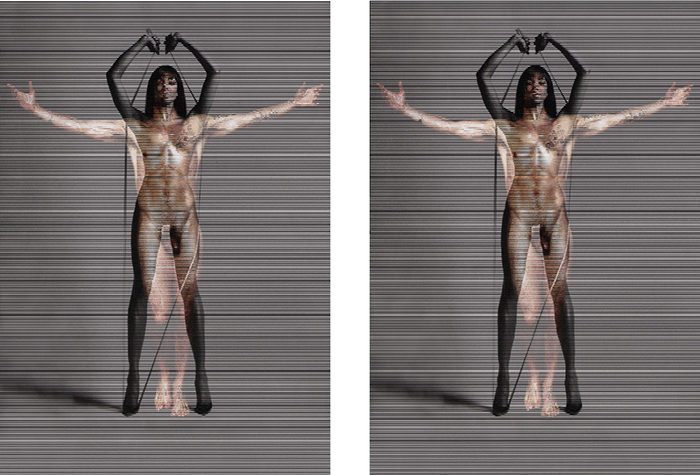 JALOUSIE #96 (Tony Ward & Naomi Campbell), 2018
The  ongoing collage series JALOUSIE is made of the  numerously material of celebrity-photography that was found in the internet. No matter whether from pop, art, politics, sport or church one "female" and a "male" figure, with a similar historical and social background, in matching poses has been selected and collaged one above the other.
Therefore the pictures were cut into a variety of narrow horizontal stripes. The width of the stripes is always half the size of the diameter of the eyes of the matched characters. From the totality of the stripes of the original images two collages were created in which each figure is 50% embodied. The occurred collage pair is 100% different. The collages are presented next to each other as a diptych.
2010 – […], Digitale Collage, Diptychon
Die fortlaufende Collagen-Serie JALOUSIE setzt sich aus dem im Internet gefundenen, reichhaltigen Material der Celebrity-Fotografie zusammen. Egal ob aus Pop, Kunst, Politik, Sport oder Kirche, wurde jeweils eine "weibliche" und eine "männliche" Figur, mit ähnlichen historischen und gesellschaftlichen Hintergrunden in übereinstimmenden Posen ausgewählt und beide übereinander collagiert.
Dafür wurde das jeweilige Einzelbild in eine Vielzahl schmaler Querstreifen zerlegt. Die Breite der Querstreifen orientiert sich größenmäßig stets an der Hälfte des Durchmessers der Augen der aufeinander abgestimmten Figuren. Aus der Gesamtheit der Querstreifen der jeweiligen Originalbilder wurden schließlich zwei Collagen kreiert in denen jede Figur zu 50% enthalten ist. Das entstandene Collagen-Paar ist zu 100% verschieden. Die Collagen werden nebeneinander als Diptychon präsentiert.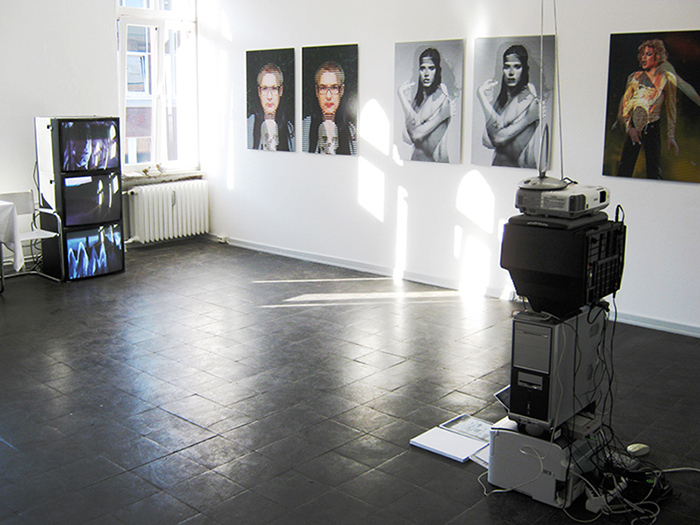 JALOUSIE, 2012, installation view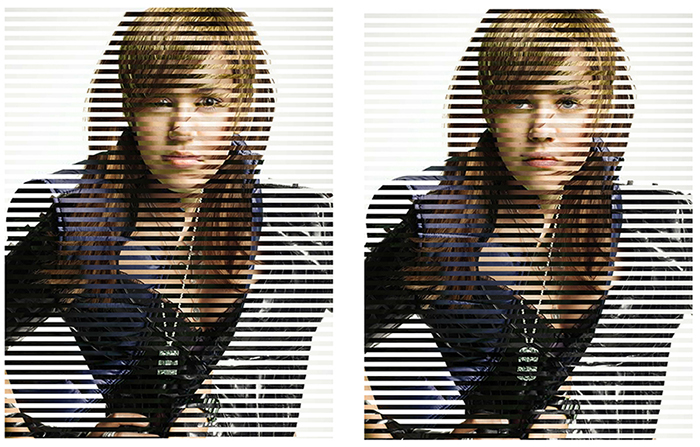 JALOUSIE #47 (Miley Cyrus & Justin Bieber), 2013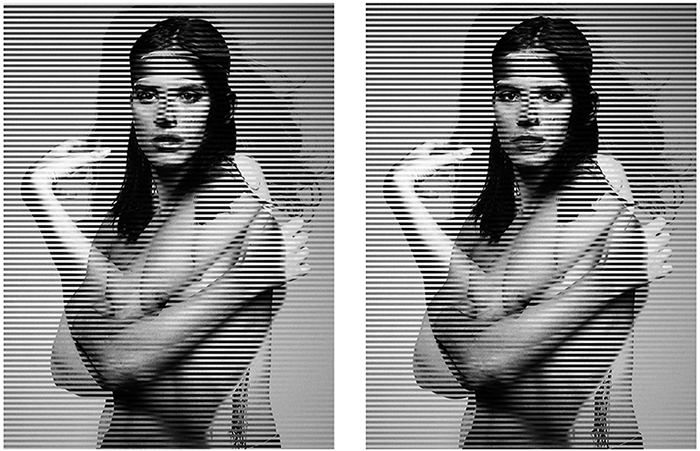 JALOUSIE #33 (Uschi Obermaier & Joe Dallessandro), 2010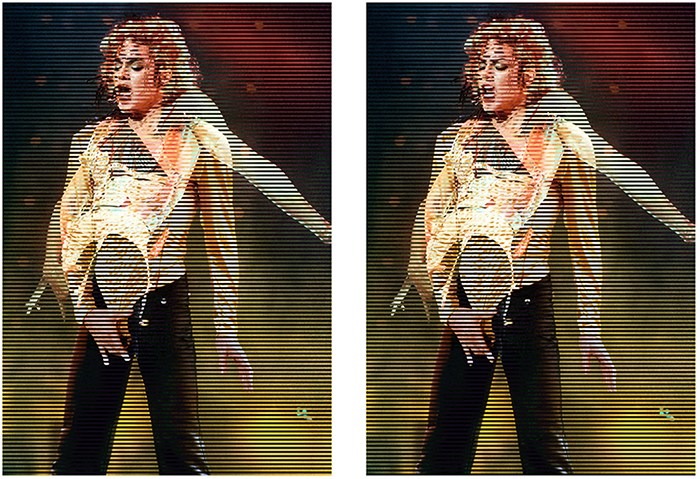 JALOUSIE #22 (Michael Jackson & Madonna), 2010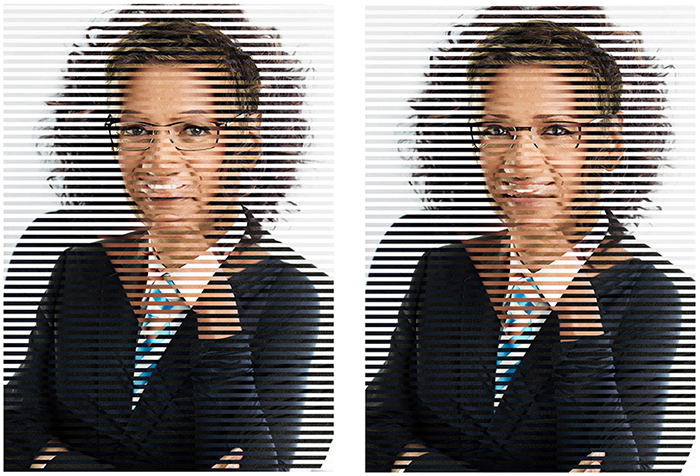 JALOUSIE #19 (Günther Jauch & Ophra Winfrey), 2013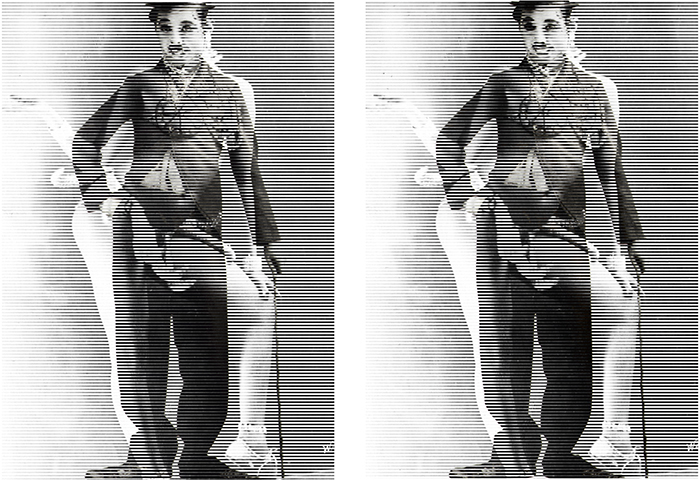 JALOUSIE #39 (Charlie Chaplin & Josephine Baker), 2016
JALOUSIE #18 (Jesus & E.T.), 2013
JALOUSIE #20 (Adam & Eva), 2012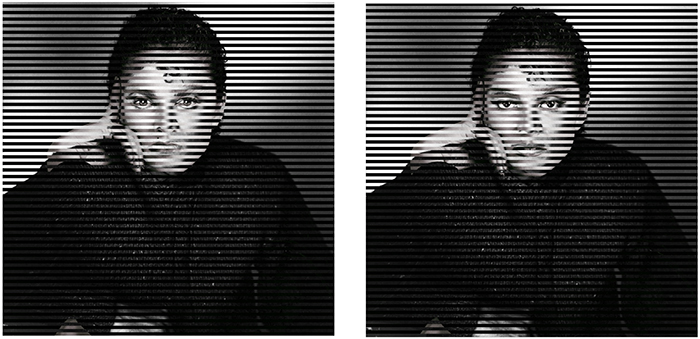 JALOUSIE #51 (Madonna & Michael Jackson), 2016
JALOUSIE #21 (Lady Gaga & Justin Timberlake), 2010

JALOUSIE #45 (Grace Jones & David Bowie), 2014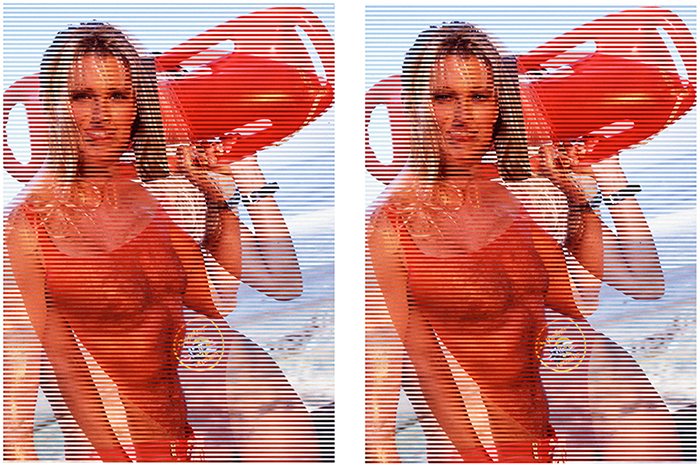 JALOUSIE #23 (David Hasselhoff & Pamela Anderson), 2011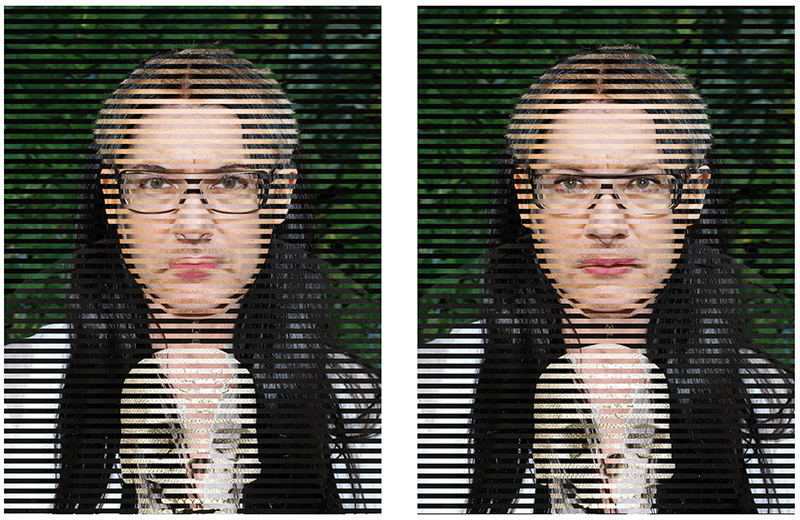 JALOUSIE #25 (Marina Abramovich & Damien Hirst), 2010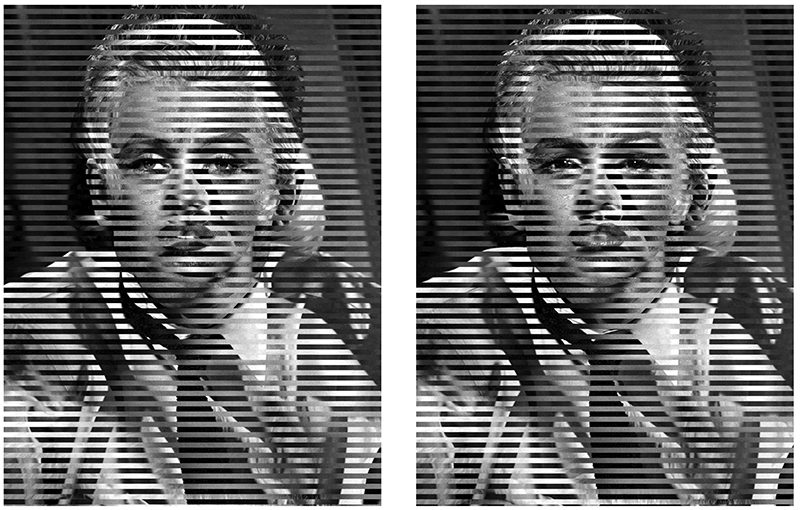 JALOUSIE #30 (James Dean & Marilyn Monroe), 2010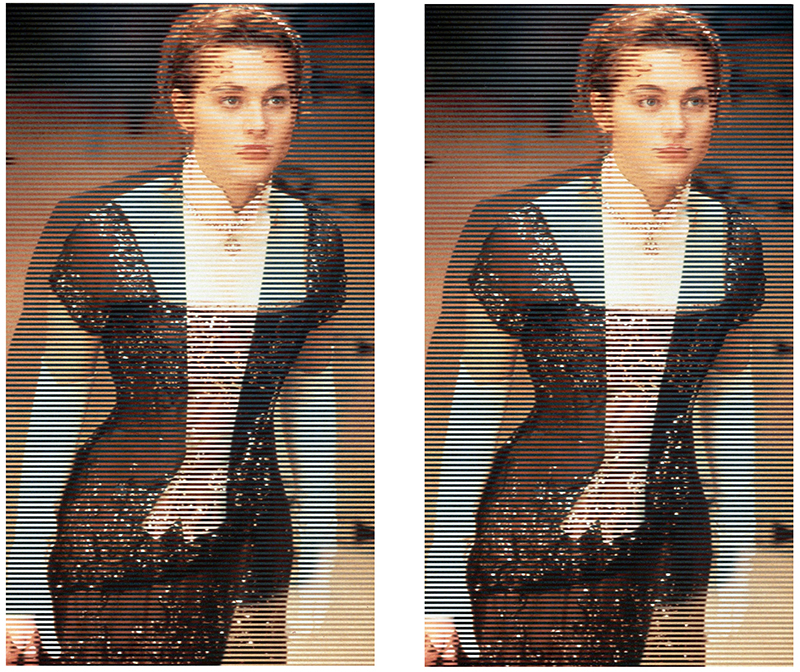 JALOUSIE #26 (Kate Winslet & Leonardo Dicaprio), 2012

JALOUSIE #13 (Janis Joplin & Jim Morrison), 2016
JALOUSIE #27 (Angela Merkel & Barack Obama), 2010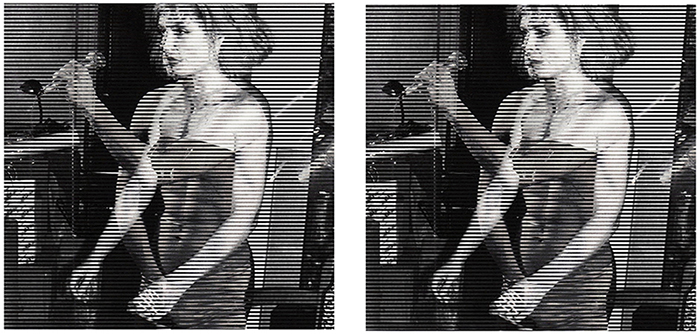 JALOUSIE #40 (Iggy Pop & Debbie Harry), 2016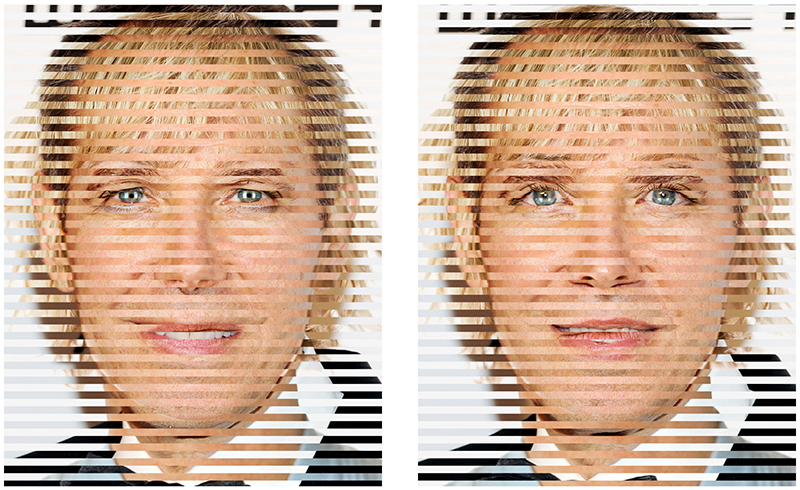 JALOUSIE #24 (Jeff Koons & Cindy Sherman), 2010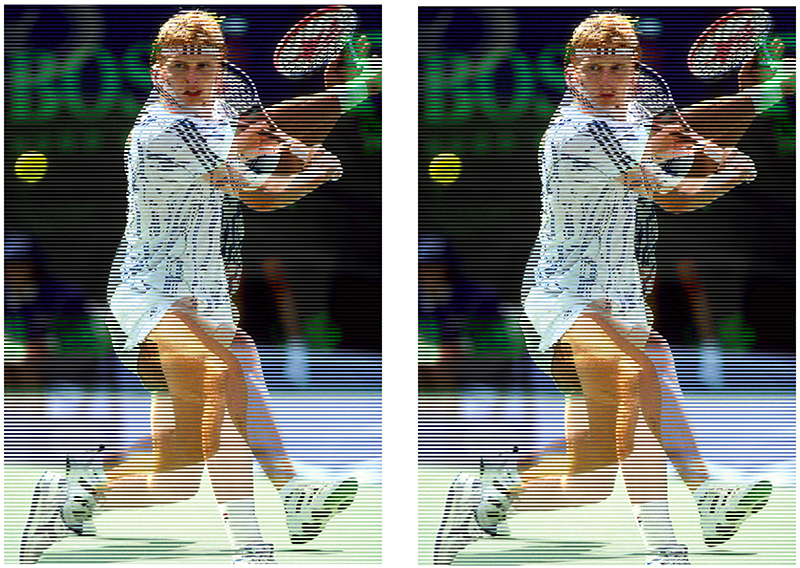 JALOUSIE #17 (Steffi Graf & Boris Becker), 2013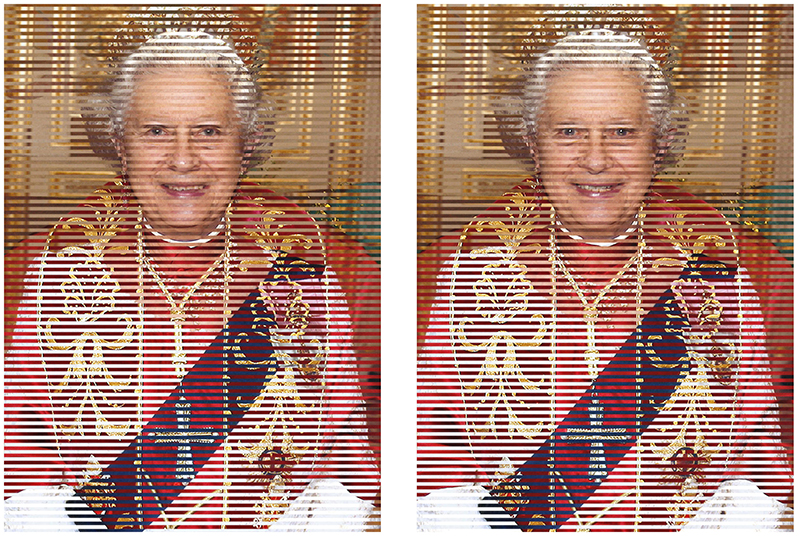 JALOUSIE #31 (Queen Elizabeth & Papst Benedict XVI), 2010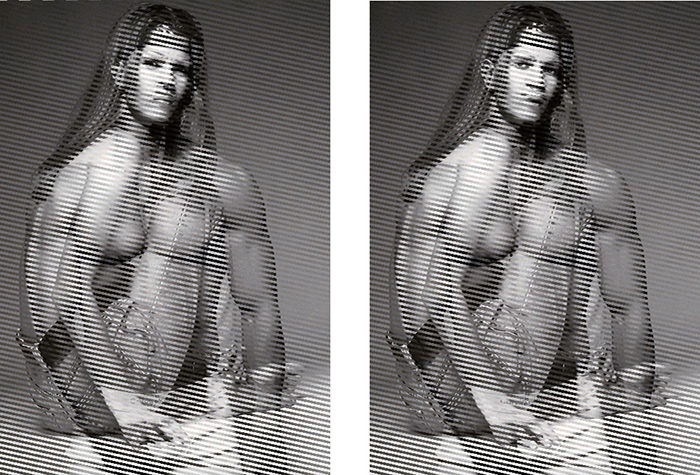 JALOUSIE #01 (Mark Wahlberg & Kate Moss), 2016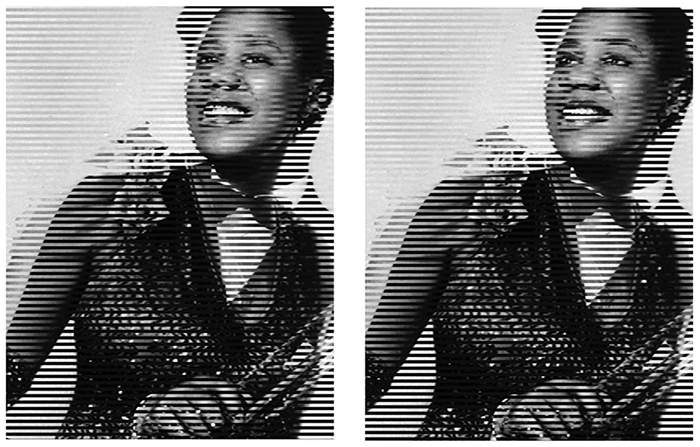 JALOUSIE #41 (Ella Fitzgerald & Louis Armstrong), 2015
JALOUSIE #32 (Dolly Buster & Rocco Siffredi), 2012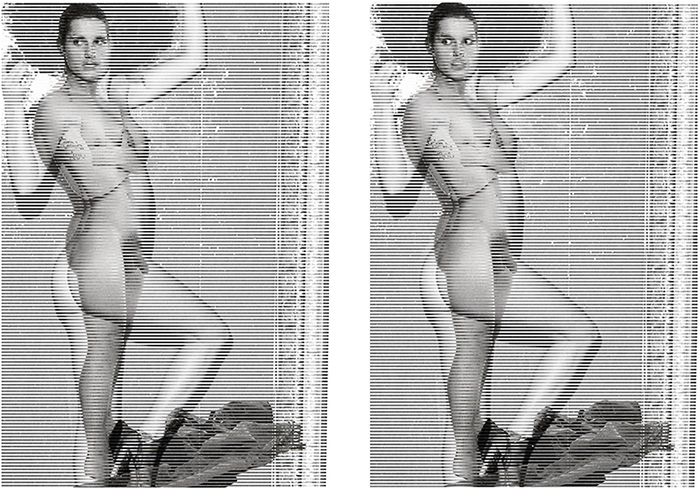 JALOUSIE #50 (Joe Dallessandro & Uschi Obermaier), 2015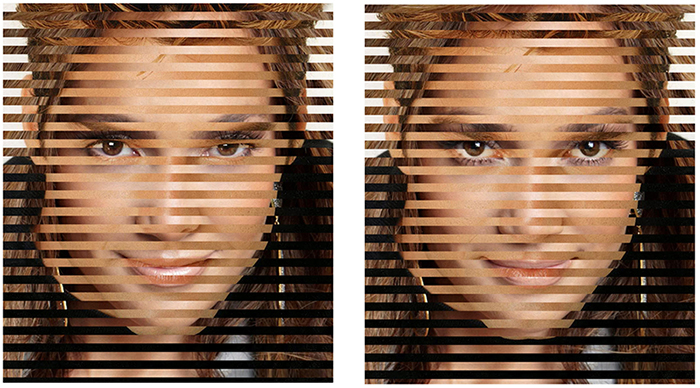 JALOUSIE #42 (Jennifer Lopez & Ricky Martin), 2013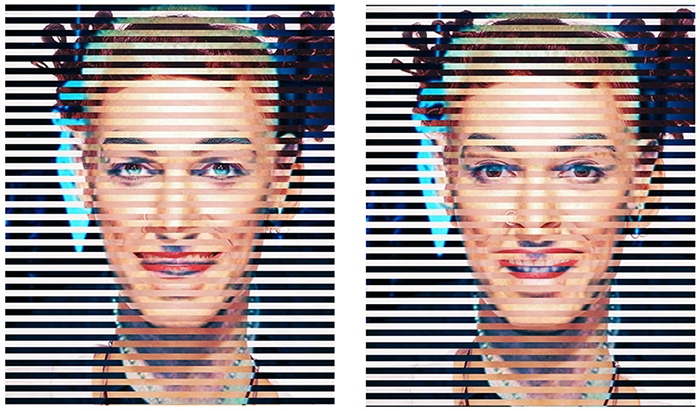 JALOUSIE #43 (Marusha & HP Baxxter), 2013
JALOUSIE #10 (Fred Astaire & Marlene Dietrich), 2016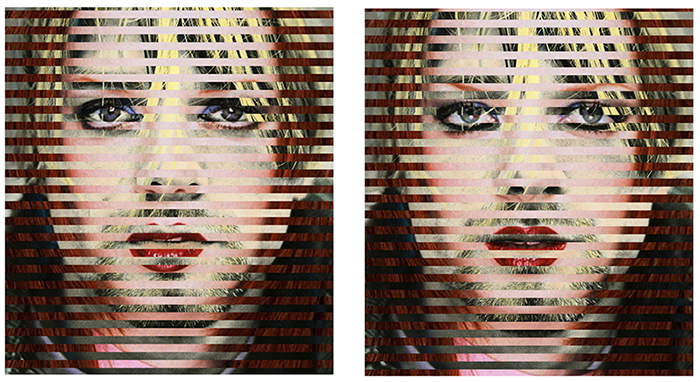 JALOUSIE #44 (Kurt Cobain & Shirley Manson), 2013


JALOUSIE #54 (Cindy Lauper & Gerorge Michael), 2017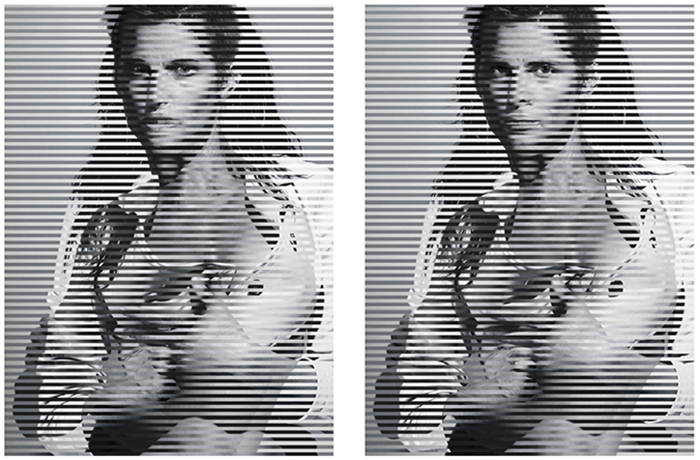 JALOUSIE #55 (Linda Evangelista & Mark Vanderloo), 2016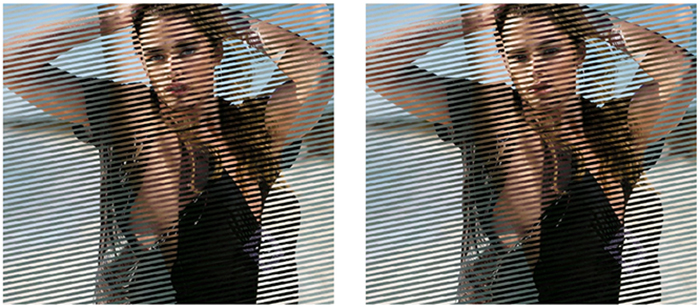 JALOUSIE #57 (Sean O`Pry & Doutzen Kroes), 2015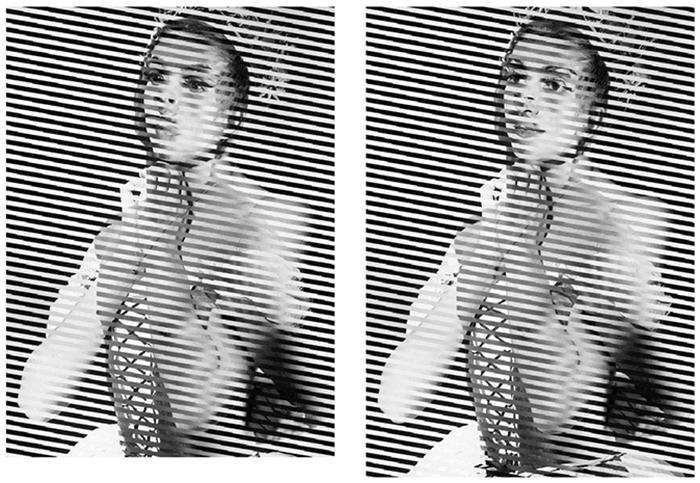 JALOUSIE #56 (Margot Fonteyn & Rudolf Chametowitsch Nurejew), 2017
  JALOUSIE #53 (Jesus & E.T.), 2013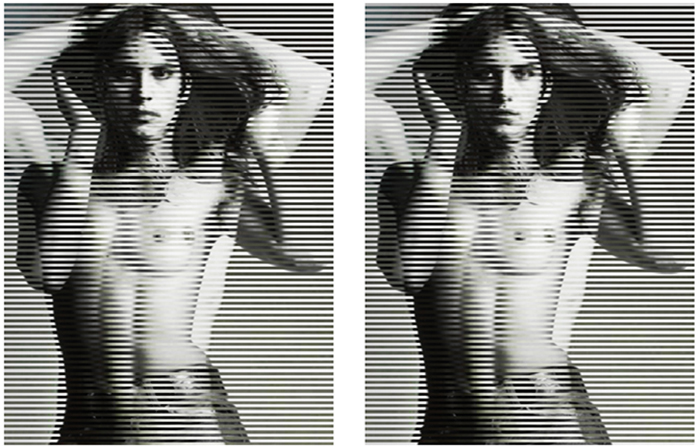 JALOUSIE #58 (Uschi Obermaier & Joe Dallessandro), 2016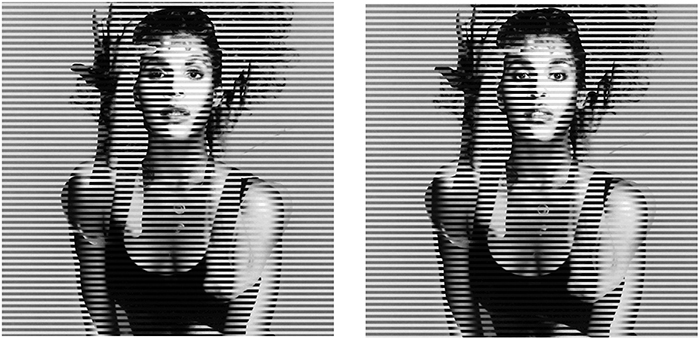 JALOUSIE #11 (Whitney Housten & Prince), 2016, diptych, digital C-prints, variable dimensions
JALOUSIE #48 (Michael Ballack & Birgit Prinz), 2014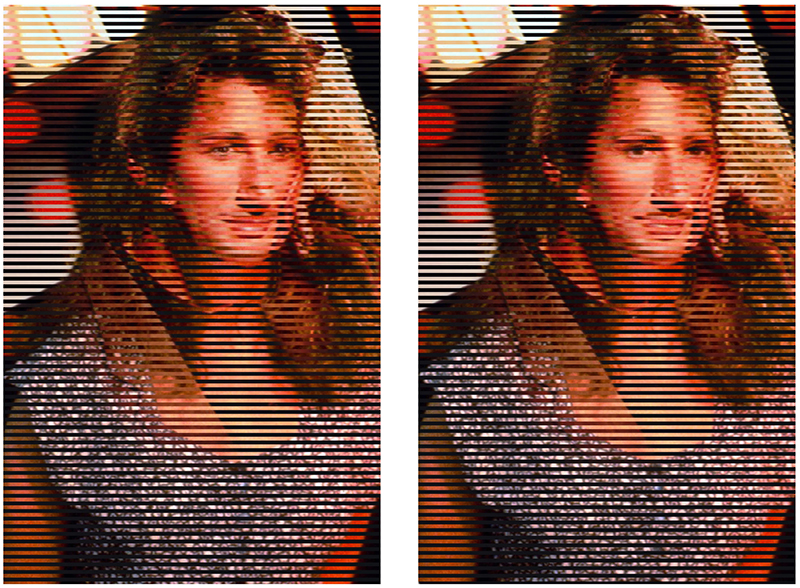 JALOUSIE #28 (Julia Roberts & Richard Gere), 2013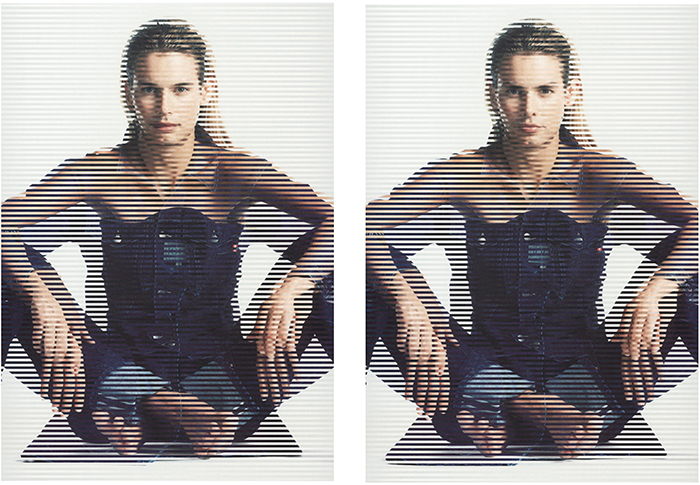 JALOUSIE #52 (Claudia Schiffer & Markus Schenkenberg), 2016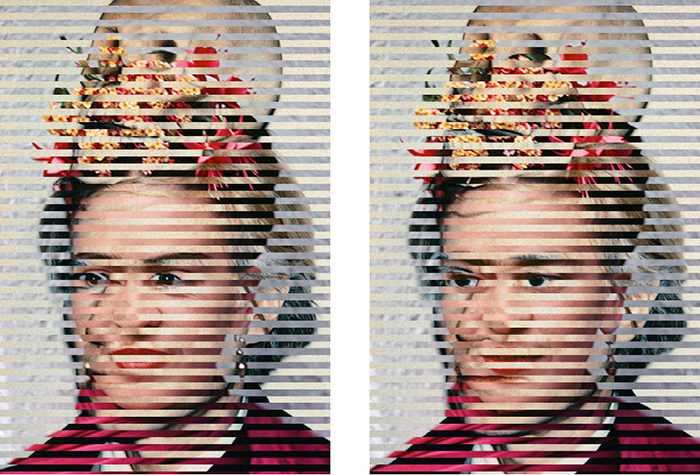 JALOUSIE #64 (Andy Warhol & Frida Kahlo), 2019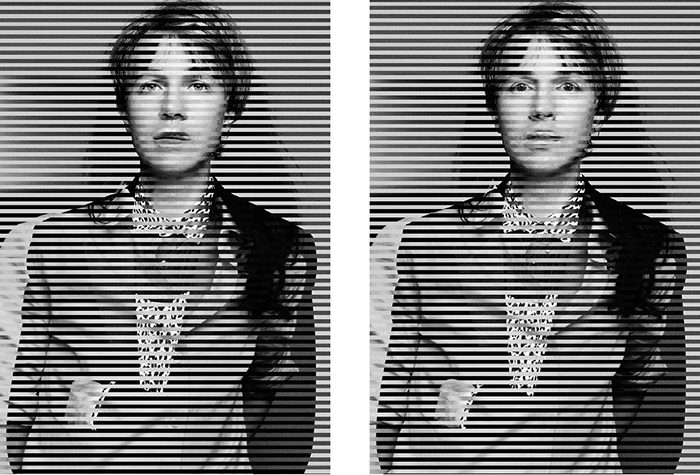 JALOUSIE #75 (Charlotte Gainsbourg & Beck), 2019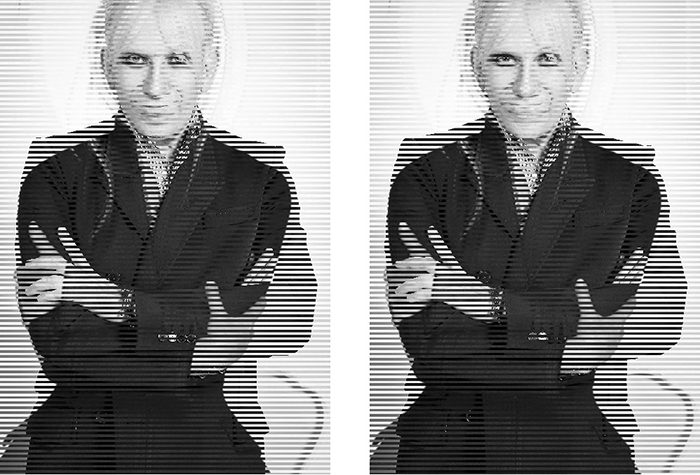 JALOUSIE #07 (Donatella Versace & Jean-Paul Gaultier), 2017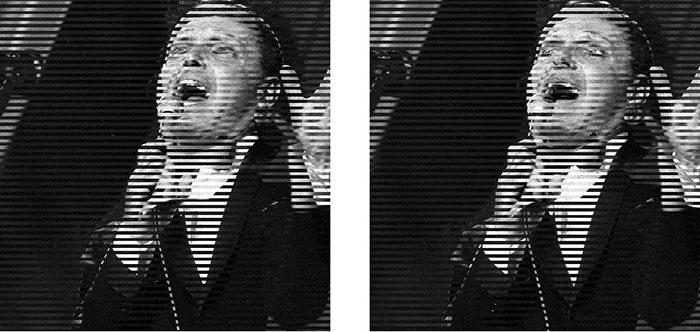 JALOUSIE #72 (Edith Piaf & Frank Sinatra), 2019

JALOUSIE #15 (Elton John & Cher), 2017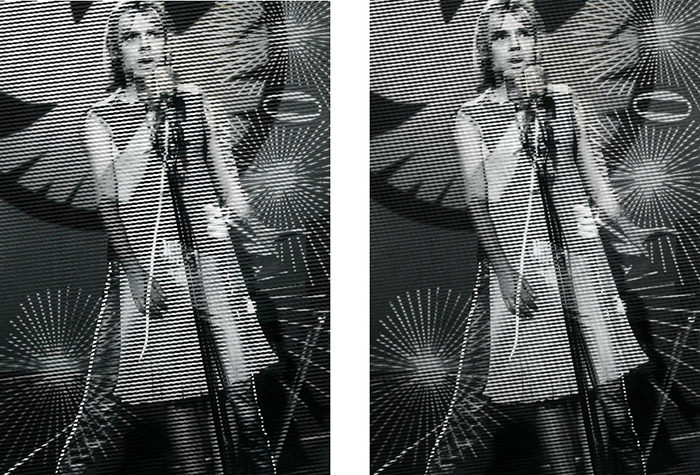 JALOUSIE #68 (France Gall & Udo Lindenberg), 2019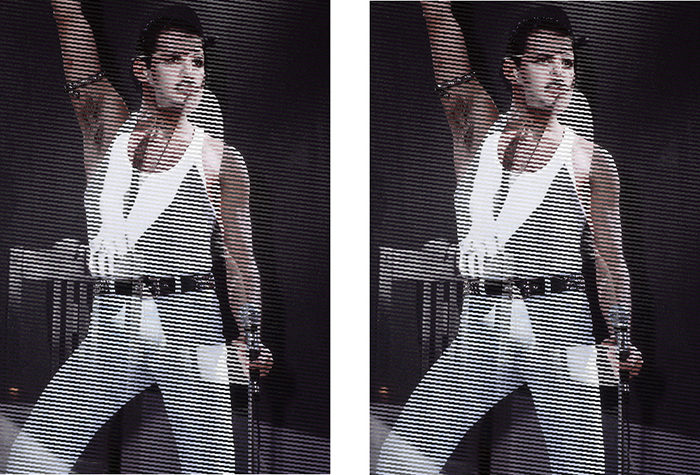 JALOUSIE #82 (Freddy Mercury & Liza Minelli), 2019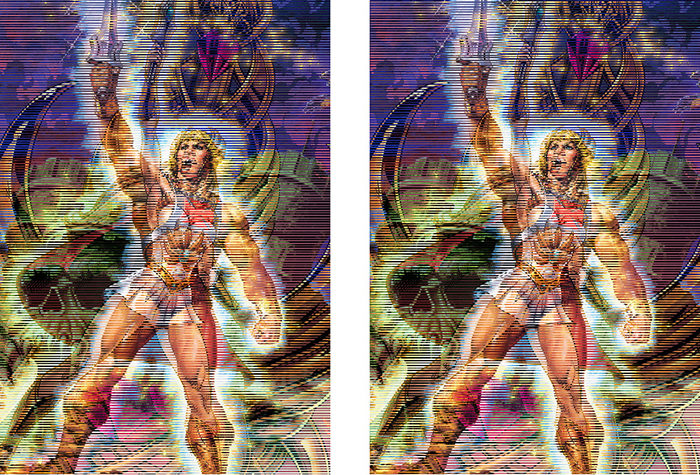 JALOUSIE #12 (He-Man & She-Ra), 2019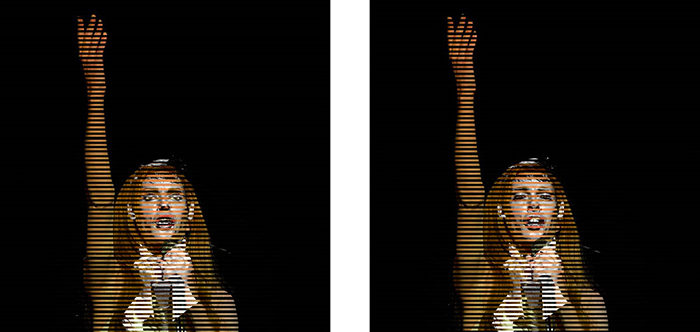 JALOUSIE #69 (Jaques Brel & Dalida), 2019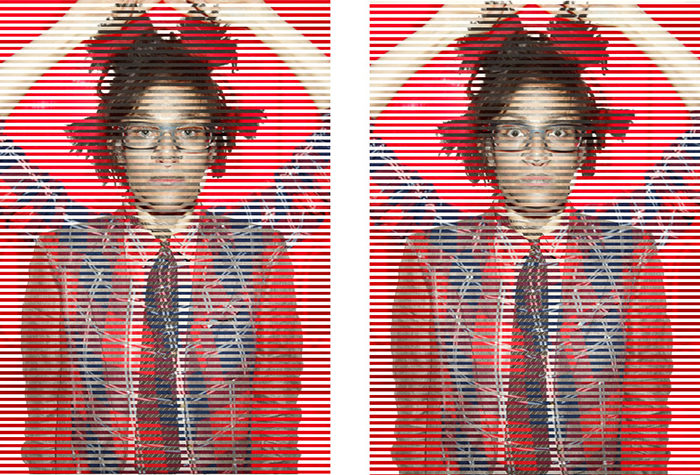 JALOUSIE #100 (Jean-Michel Basquiat & Pipilotti Rist), 2019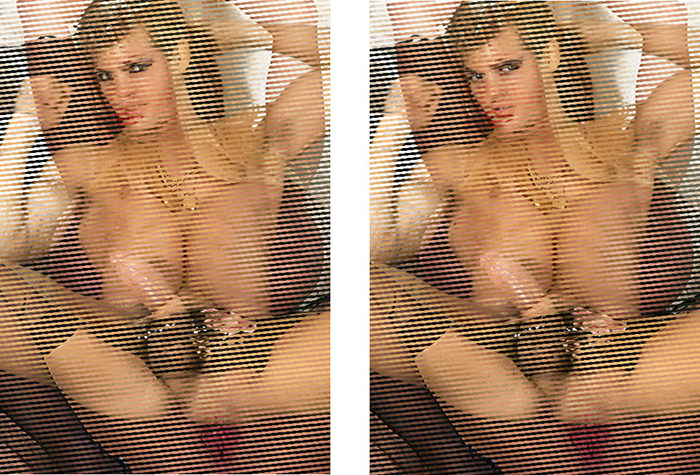 JALOUSIE #65 (Jeff Stryker & Lolo Ferrari), 2019


JALOUSIE #02 (Montserrat Caballé & Luciano Pavarotti), 2019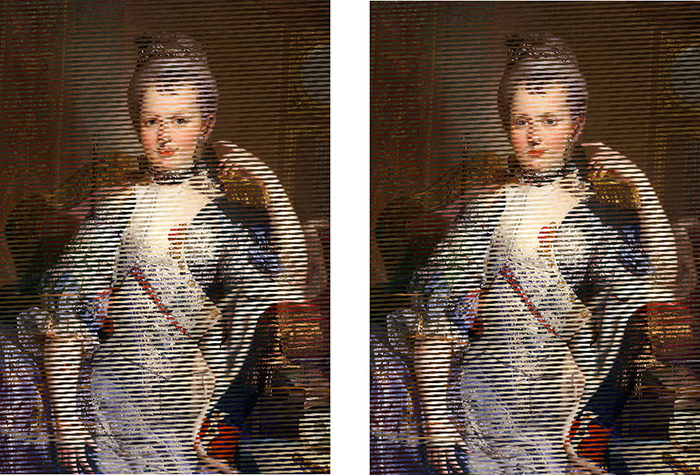 JALOUSIE #05 (Marie Antoinette & Napoleon Bonaparte), 2019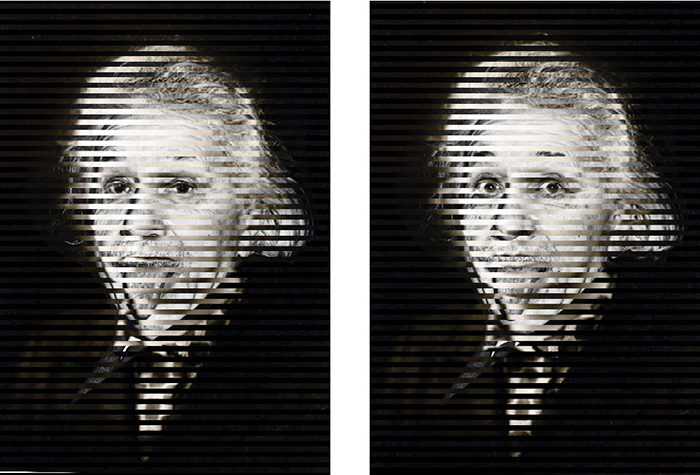 JALOUSIE #60 (Marie Curie & Albert Einstein), 2017

JALOUSIE #63 (Maryl Streep & Gerard Depardieu), 2019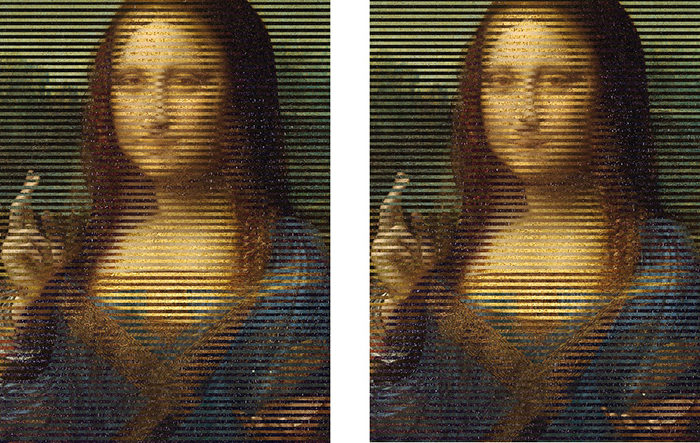 JALOUSIE #59 (Mona Lisa & Salvator Mundi), 2017


JALOUSIE #49 (Nina Hagen & Ozzy Osborne), 2019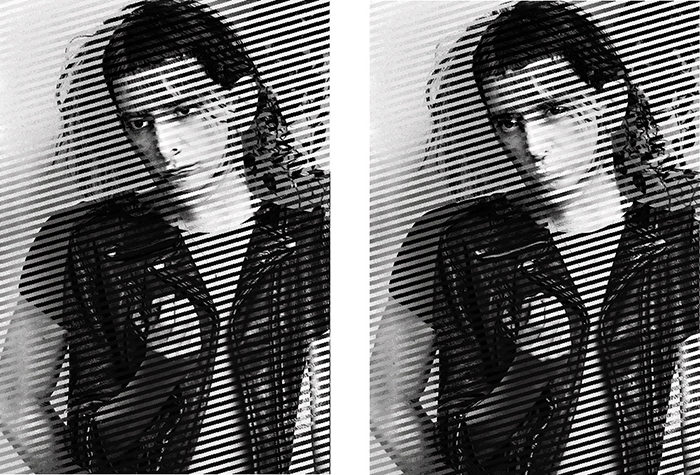 JALOUSIE #61 (Patti Smith & Lou Reed), 2018

JALOUSIE #46 (Roseanne Barr & Bill Cosby), 2018

JALOUSIE #62 (Theresa May & Donald Trump, 2019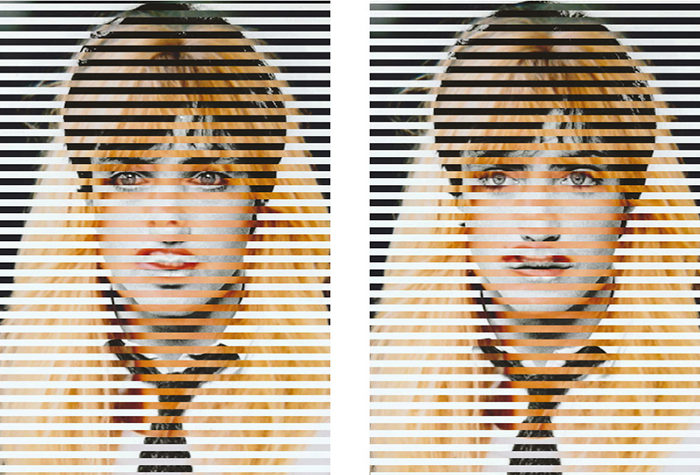 JALOUSIE #81 (Goldie Hawn &Udo Kier), 2018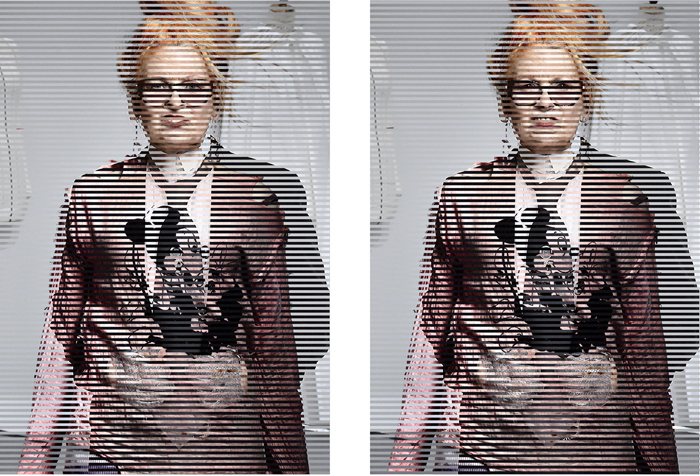 JALOUSIE #03 (Vivienne Westwood & Karl Lagerfeld), 2019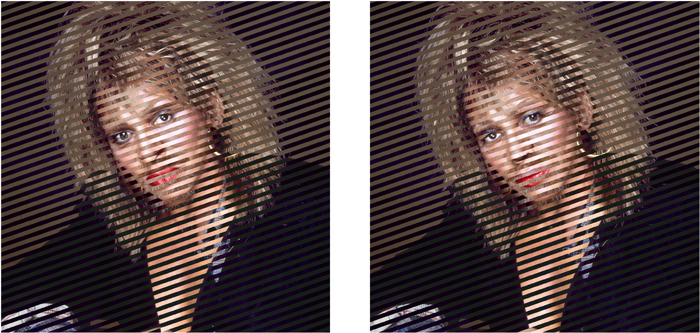 JALOUSIE #06 (Tina Turner & Joe Cocker), 2019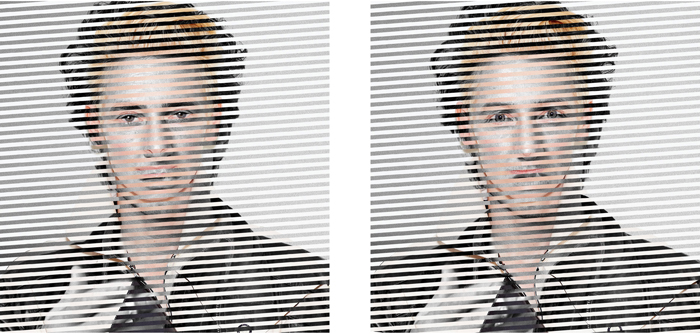 JALOUSIE #74 (Sean Penn & Tilda Swinton), 2019

JALOUSIE #09 (Salvador Dali & Yayoi Kusama)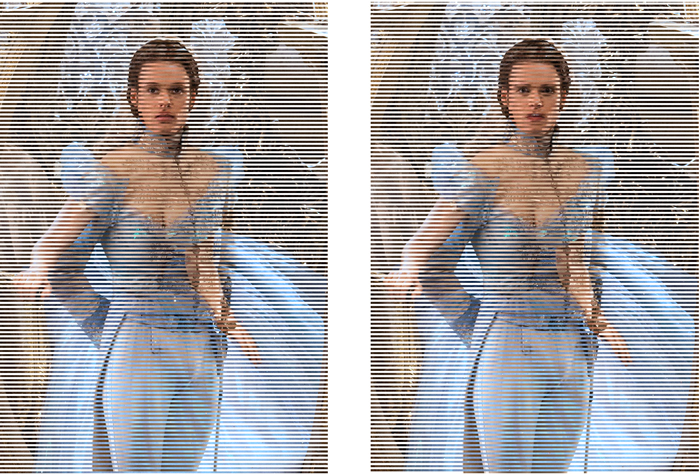 JALOUSIE #102 (Lily James & Richard Madden)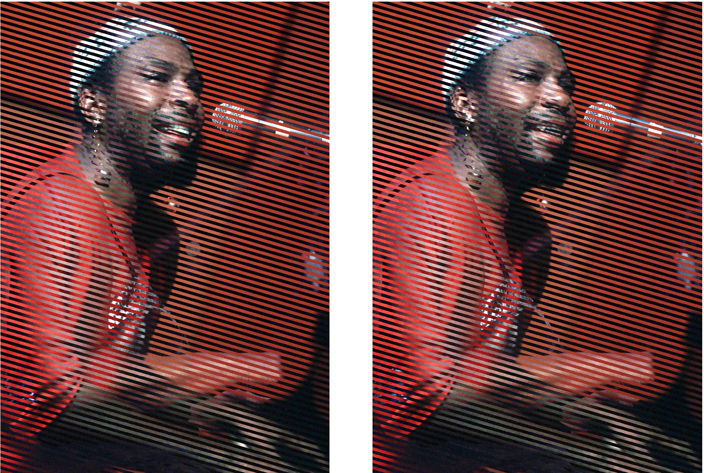 JALOUSIE #70 (Nina Simone & Marvin Gaye)
JALOUSIE #61 (Patti Smith & Lou Reed), 2019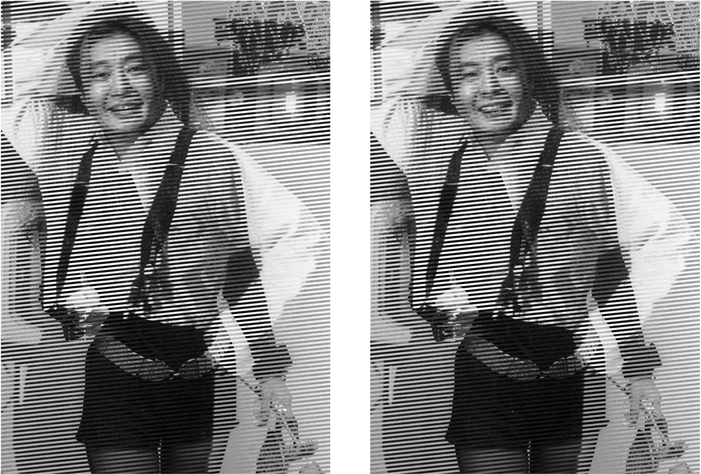 JALOUSIE #98 (Yoko Ono & Nam June Paik), 2019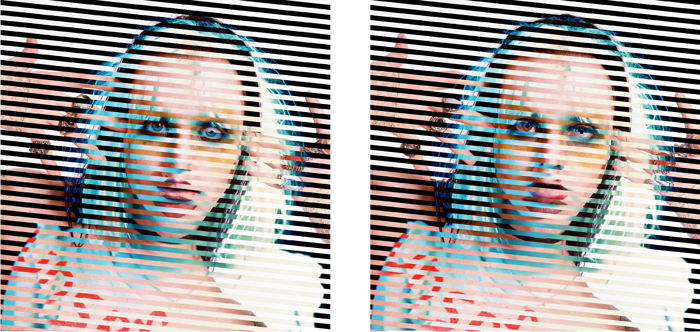 JALOUSIE #08 (Marilyn Manson & Courtney Love), 2019

JALOUSIE #04 (Margaret Thatcher & Helmut Kohl), 2019
JALOUSIE #94 (Louise Bourgeois & John Cage), 2019
JALOUSIE #103 (Kate Moss & Werner Schreyer), 2014

JALOUSIE #34 (John Travolta & Olivia Newton-John), 2019

JALOUSIE #73 (Hito Steyerl & Christoph Schlingensief), 2019

JALOUSIE #78 (Halle Berry & Johnny Depp), 2019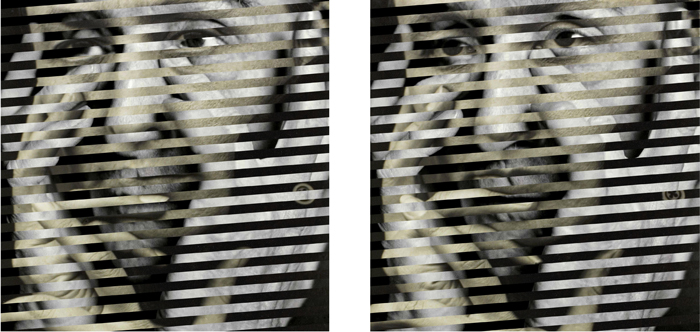 JALOUSIE #16 (Georgia O'Keeffe & Marcel Duchamp), 2019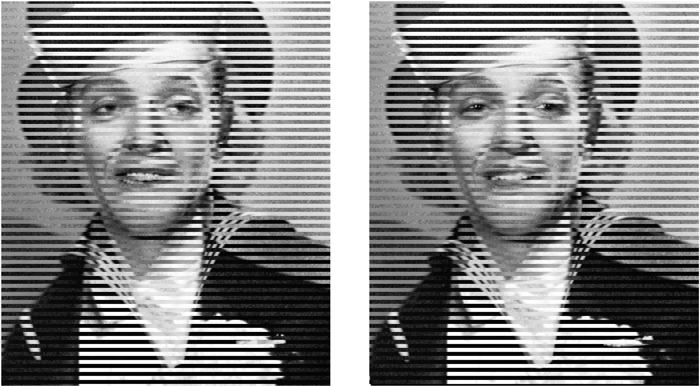 JALOUSIE #101 (Fred Astaire & Marlene Dietrich), 2014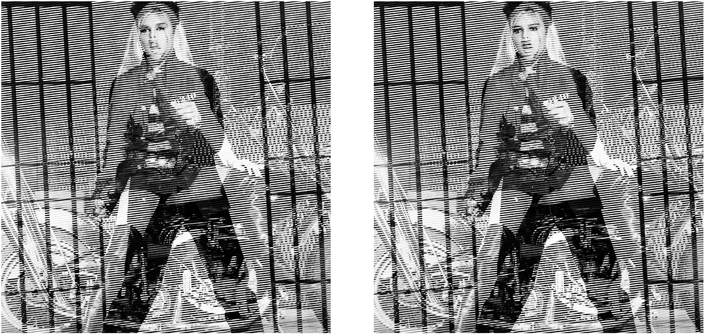 JALOUSIE #89 (Elvis Presley & Brigitte Bardot), 2019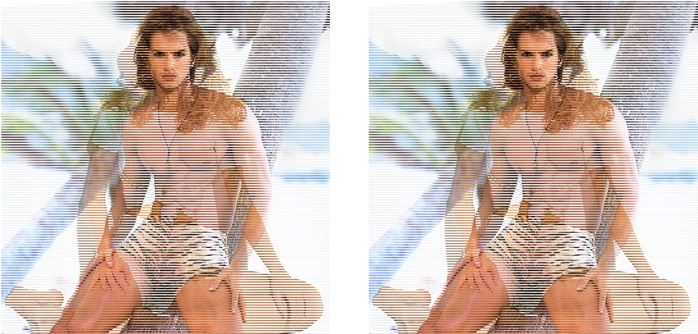 JALOUSIE #38 (Claudia Schiffer & Markus Schenkenberg), 2014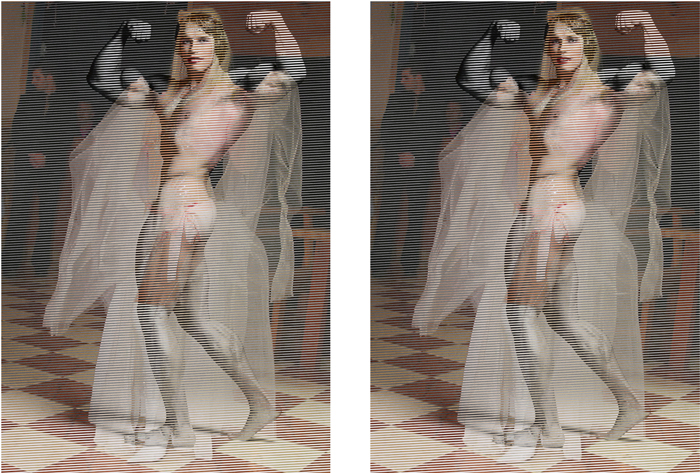 JALOUSIE #97 (Cicciolina & Arnhold Schwarzenegger), 2019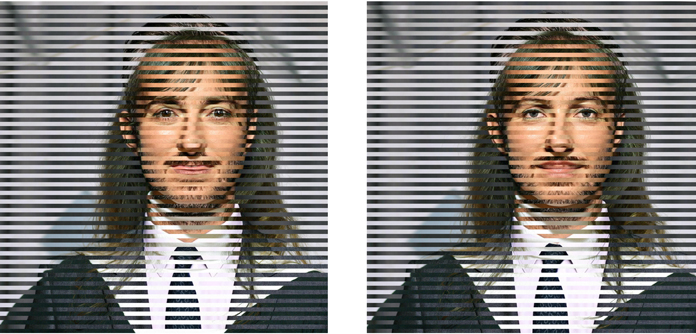 JALOUSIE #92 (Charlotte Roche & Jan Böhmermann), 2019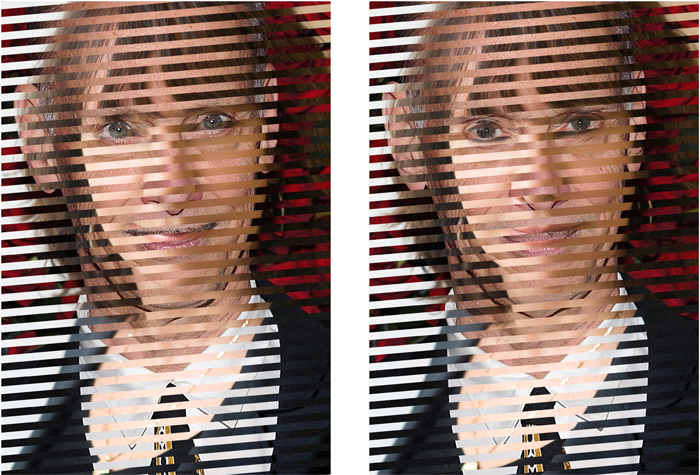 © Stefan Mildenberger / VG Bildkunst