2010 – 2011, C-Print, 70 x 100 cm, Dimensions variable
(Scanner, Computer, Software, "List of highest-grossing films" (2011), Flat-screen)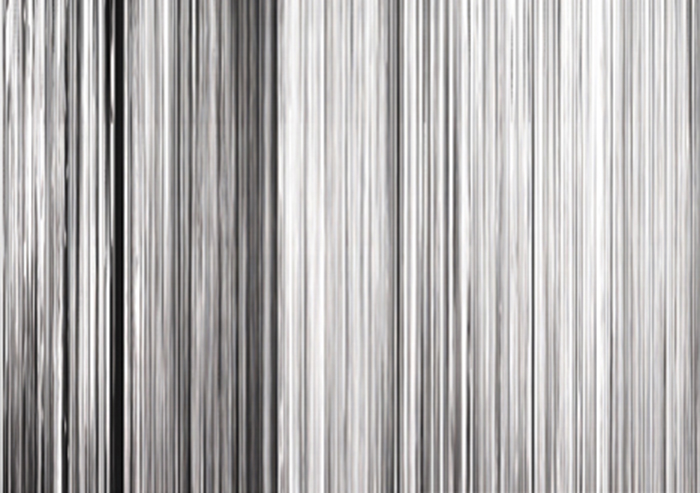 SCANTRIFIED MOVIES #1 (Avatar), 2010, digital c-print, dimensions variable
(Scanner, Computer, Software, "List of highest-grossing films" (2011), Flat-screen)
Developer: Ulf Freyhoff
The series SCANTRIFIED MOVIES shows the results of simultaneously scanning a film of the "List of highest-grossing films" (2011). For the experimental setup a scanner was placed on the screen of a 90° tilted monitor. While a film was running (for example James Cameron – Titanic) the scanner was scanning the screen. The scanning process was slowed down so that the scan-duration corresponds with the entire length of each film.
2010 – 2011, C-Print, 70 x 100 cm, Maße variabel
(Scanner, Computer, Software, "Liste erfolgreicher Filme" (2011), Flat-Screen
Entwickler: Ulf Freyhoff
Die Serie SCANTRIFIED MOVIES zeigt die Ergebnisse, die beim simultanen Einscannen jeweils eines Filmes aus der "Liste erfolgreicher Filme" (2011) entstanden sind. Fur den Versuchsaufbau lag ein Flachbett-Scanner auf der Bildfläche eines um 90° gekippten Monitors auf.
Während dieser einen Film (z.B. "Titanic") wiedergegeben hat wurde mit dem Flachbett-Scanner die Bildfläche des Monitors eingescannt. Der Scanvorgang wurde durch Manipulation des Scanner-Drivers verlangsamt, so dass die Dauer eines Scans der gesamten Länge des jeweiligen Films entsprach.
SCANTRIFIED MOVIES #2 (Titanic), 2010, digital c-print, dimensions variable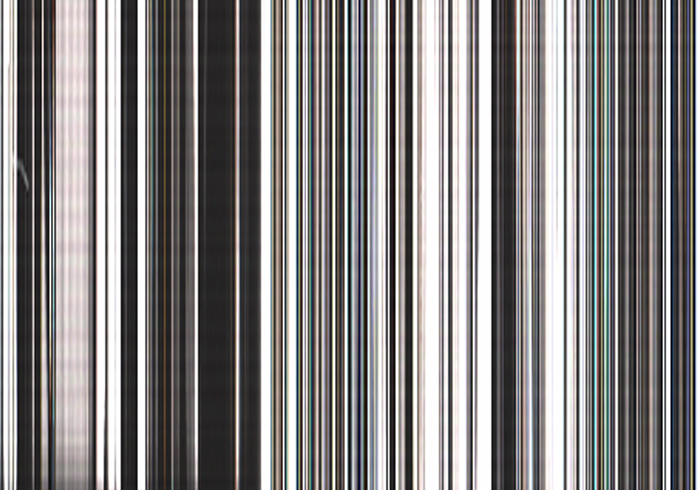 SCANTRIFIED MOVIES, 2010, detail
SCANTRIFIED MOVIES #5 The Lord of the Rings: The Return of the King), 2010, digital c-print, dimensions variable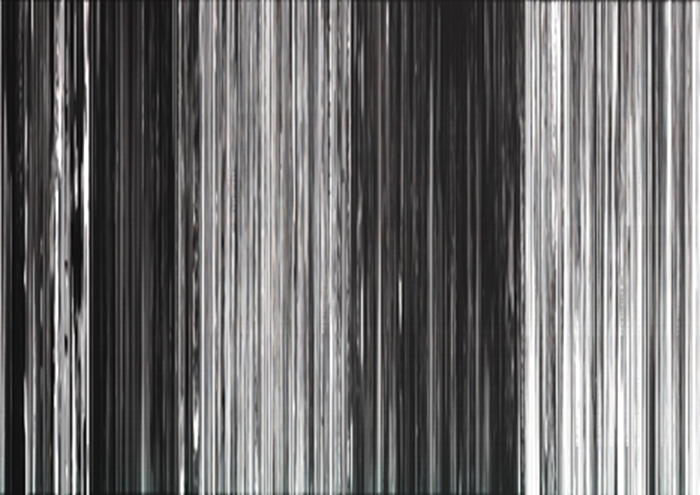 SCANTRIFIED MOVIES #6 (Pirates of the Caribbean: Dead Man's Chest), 2010, digital c-print, dimensions variable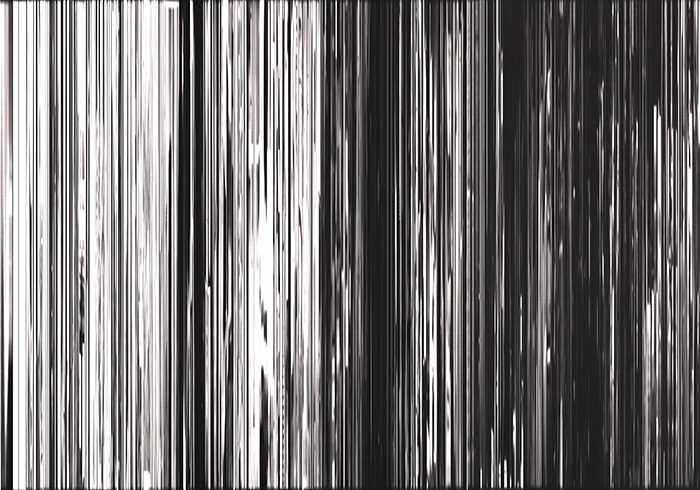 SCANTRIFIED MOVIES #7 (Toy Story 3), 2010, digital c-print, dimensions variable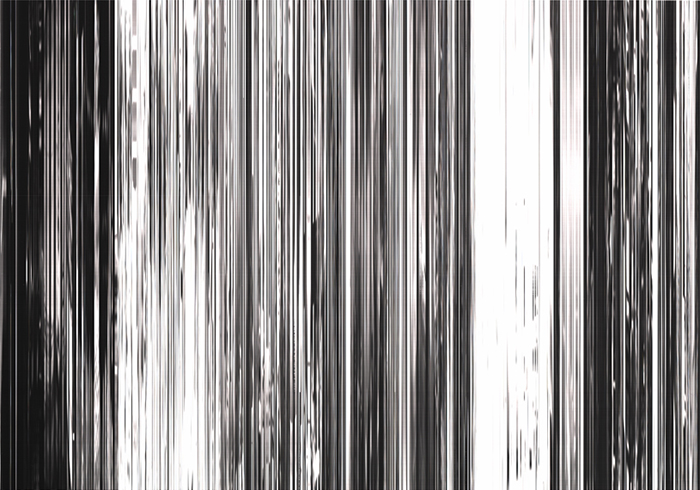 SCANTRIFIED MOVIES #9 (Alice in Wonderland), 2010, digital c-print, dimensions variable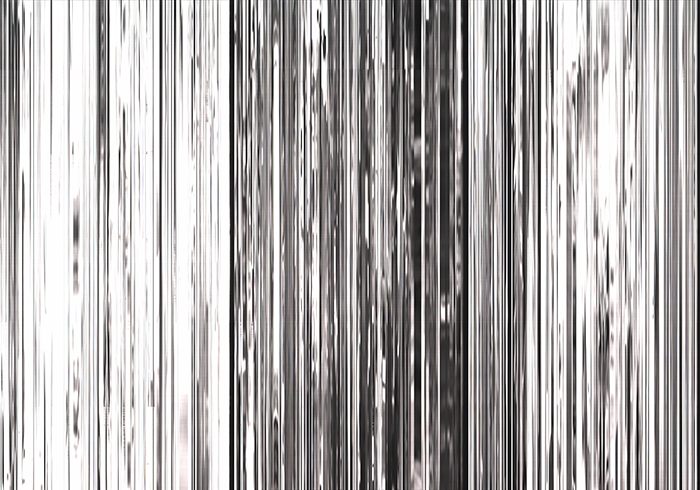 SCANTRIFIED MOVIES #23 (Ice Age Dawn of the Dinosaurs), 2010, digital c-print
dimensions variable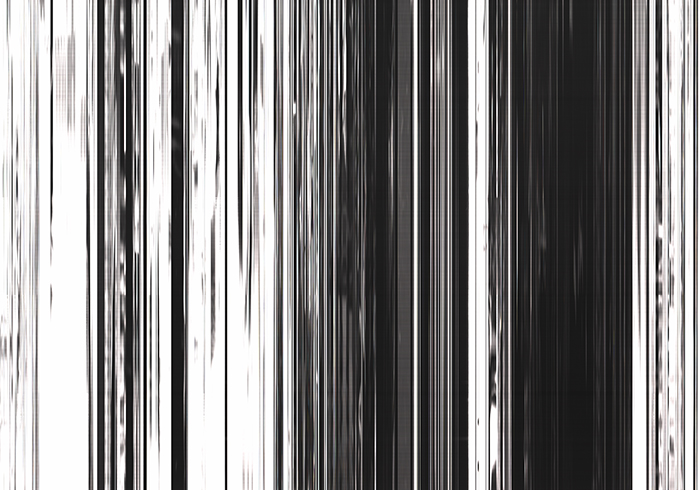 SCANTRIFIED MOVIES #26 (Finding Nemo), 2010, digital c-print, dimensions variable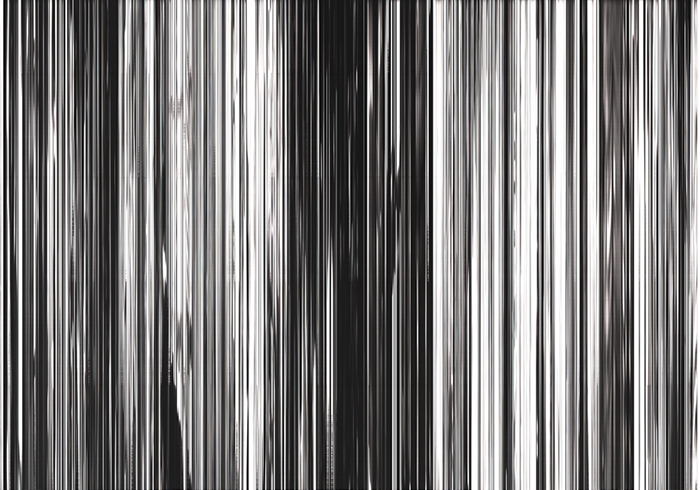 Mildenberger SCANTRIFIED MOVIES #29 (Inception)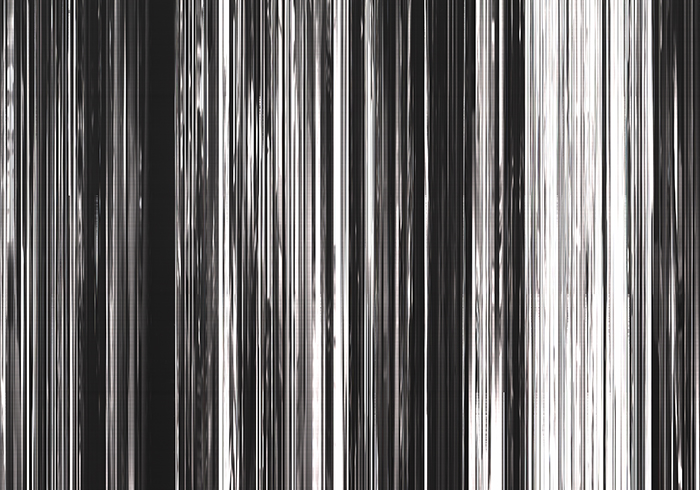 SCANTRIFIED MOVIES #34 (E.T. the Extra-Terrestrial), 2010, digital c-print, dimensions variable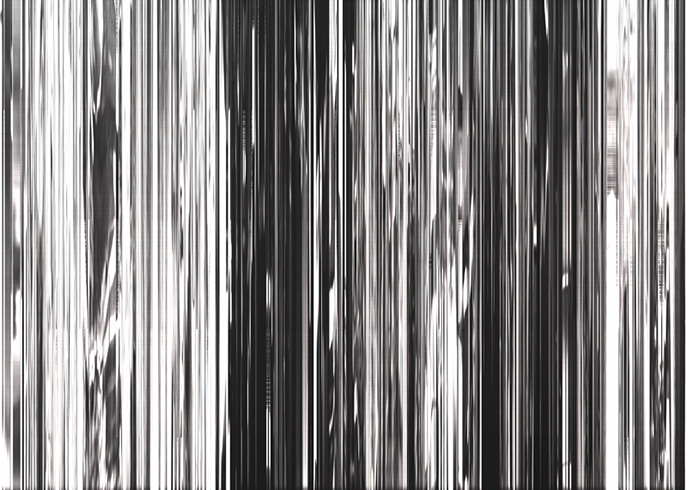 SCANTRIFIED MOVIES #47 (Forrest Gump), 2010, digital c-print, dimensions variable
SCANTRIFIED MOVIES #55 (Fast & Furious Five), 2010, digital c-print, dimensions variable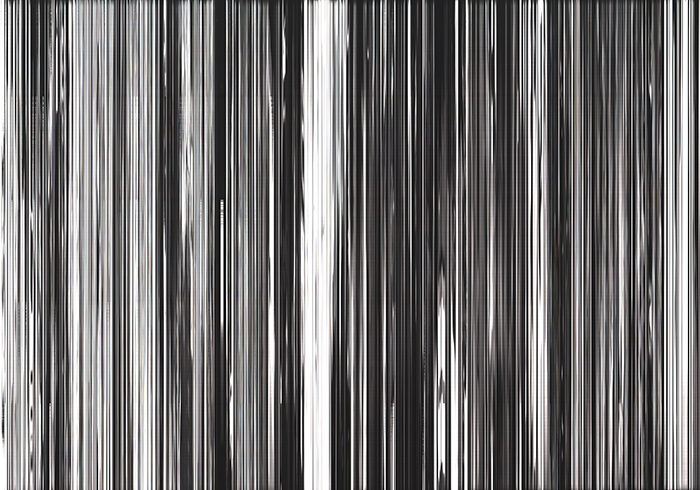 SCANTRIFIED MOVIES #56 (Hancock), 2010, digital c-print, dimensions variable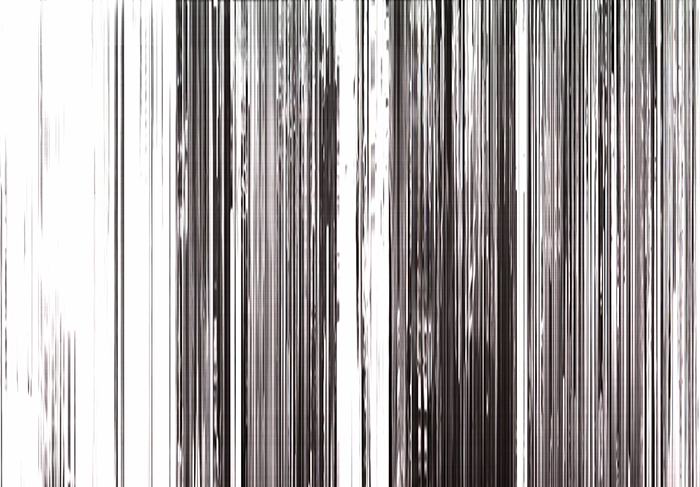 SCANTRIFIED MOVIES #63 (James Bond 007 Casino Royale), 2010, digital c-print
dimensions variable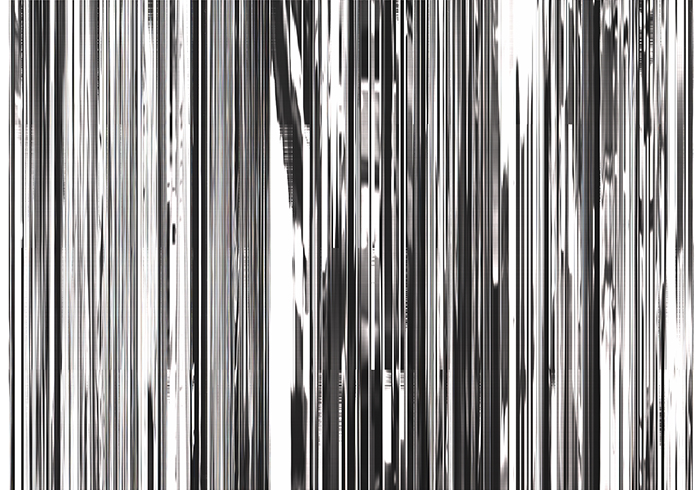 SCANTRIFIED MOVIES #68 (I am Legend), 2010, digital c-print, dimensions variable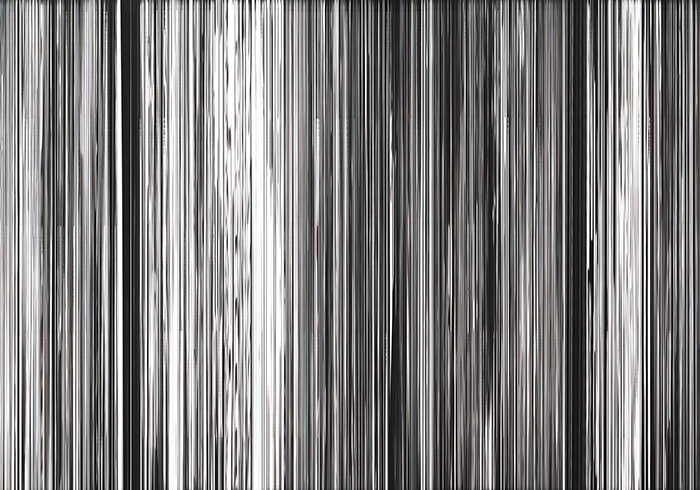 SCANTRIFIED MOVIES #72 (Armageddon), 2010, digital c-print, dimensions variable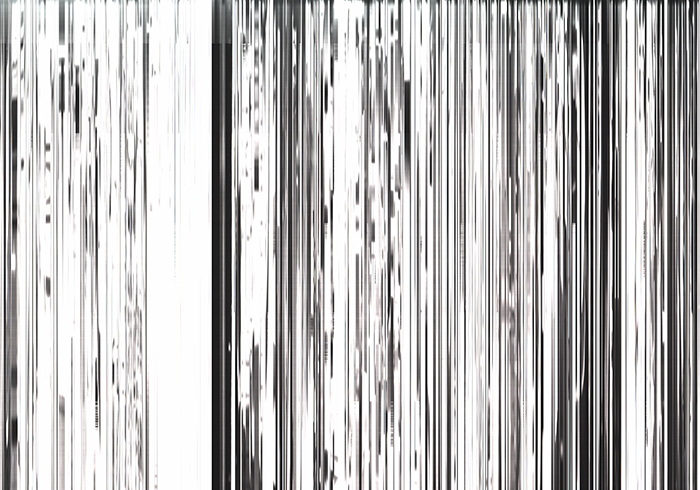 SCANTRIFIED MOVIES #78 (Despicable Me), 2010, digital c-print, dimensions variable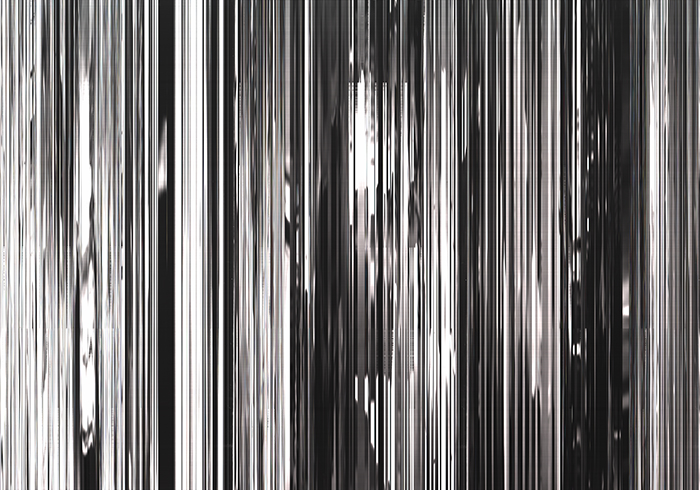 SCANTRIFIED MOVIES #87 (Ghost), 2011, digital c-print, dimensions variable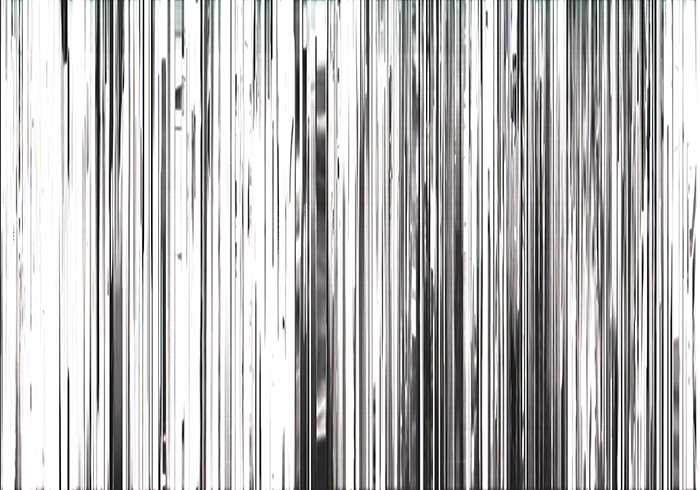 SCANTRIFIED MOVIES #88 (Aladin), 2011, digital c-print, dimensions variable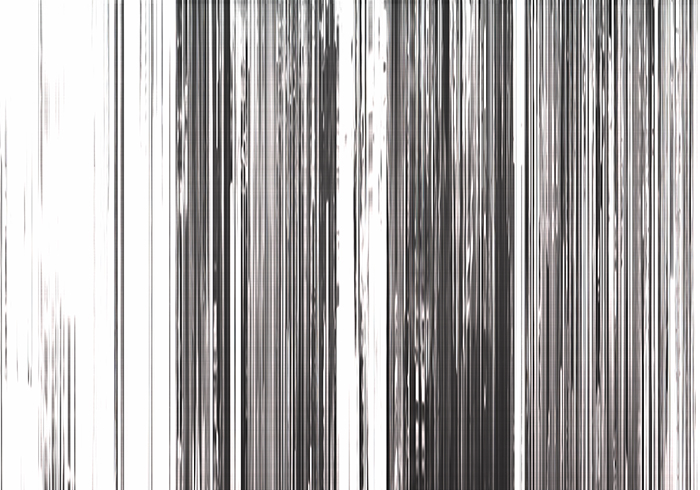 SCANTRIFIED MOVIES #92 (Clash of the Titans), 2011, digital c-print, dimensions variable
SCANTRIFIED MOVIES #95 (Bruce Almighty), 2011, digital c-print, dimensions variable
SCANTRIFIED MOVIES #1 (Avatar)
SCANTRIFIED MOVIES #2 (Titanic)
SCANTRIFIED MOVIES #3 (Harry Potter und die Heiligtümer des Todes)
SCANTRIFIED MOVIES #4 (Transformers3)
SCANTRIFIED MOVIES #5 (Der Herr der Ringe: Die Rückkehr des Königs)
SCANTRIFIED MOVIES #6 (Pirates of the Caribbean – Fluch der Karibik 2)
SCANTRIFIED MOVIES #7 (Toy Story 3)
SCANTRIFIED MOVIES #8 (Pirates of the Caribbean – Fremde Gezeiten)
SCANTRIFIED MOVIES #9 (Alice im Wunderland)
SCANTRIFIED MOVIES #10 (The Dark Night)
SCANTRIFIED MOVIES #11 (Harry Potter und der Stein der Weisen)
SCANTRIFIED MOVIES #12 (Pirates of the Caribbean – Am Ende der Welt)
SCANTRIFIED MOVIES #13 (Harry Potter und die Heiligtümer des Todes: Teil 1)
SCANTRIFIED MOVIES #14 (Harry Potter und der Orden des Phönix )
SCANTRIFIED MOVIES #15 (Harry Potter und der Halbblutprinz)
SCANTRIFIED MOVIES #16 (Der Herr der Ringe: Die zwei Türme )
SCANTRIFIED MOVIES #17 (Star Wars: Episode I – Die dunkle Bedrohung )
SCANTRIFIED MOVIES #18 (Der König der Löwen)
SCANTRIFIED MOVIES #19 (Shrek 2 – Der tollkühne Held kehrt zurück )
SCANTRIFIED MOVIES #20 (Jurassic Park)
SCANTRIFIED MOVIES #21 (Harry Potter und der Feuerkelch)
SCANTRIFIED MOVIES #22 (Spider-Man 3)
SCANTRIFIED MOVIES #23 (Ice Age 3: Die Dinosaurier sind los)
SCANTRIFIED MOVIES #24 (Harry Potter und die Kammer des Schreckens)
SCANTRIFIED MOVIES #25 (Der Herr der Ringe: Die Gefährten)
SCANTRIFIED MOVIES #26 (Findet Nemo)
SCANTRIFIED MOVIES #27 (Star Wars: Episode III – Die Rache der Sith)
SCANTRIFIED MOVIES #28 (Transformers – Die Rache)
SCANTRIFIED MOVIES #29 (Inception)
SCANTRIFIED MOVIES #30 (Spider-Man)
SCANTRIFIED MOVIES #31 (Independence Day)
SCANTRIFIED MOVIES #32 (Shrek der Dritte)
SCANTRIFIED MOVIES #33 (Harry Potter und der Gefangene von Askaban)
SCANTRIFIED MOVIES #34 (E. T. – Der Außerirdische)
SCANTRIFIED MOVIES #35 (Indiana Jones und das Königreich des Kristallschädels
SCANTRIFIED MOVIES #36 (Spider-Man 2)
SCANTRIFIED MOVIES #37 (Krieg der Sterne/Star Wars: Episode IV – Eine neue Hoffnung)
SCANTRIFIED MOVIES #38 (2012)
SCANTRIFIED MOVIES #39 (The Da Vinci Code – Sakrileg)
SCANTRIFIED MOVIES #40 (Für immer Shrek)
SCANTRIFIED MOVIES #41 (Die Chroniken von Narnia: Der König von Narnia)
SCANTRIFIED MOVIES #42 (Matrix Reloaded)
SCANTRIFIED MOVIES #43 (Oben)
SCANTRIFIED MOVIES #44 (New Moon – Bis(s) zur Mittagsstunde)
SCANTRIFIED MOVIES #45 (Transformers)
SCANTRIFIED MOVIES #46 (Eclipse – Bis(s) zum Abendrot)
SCANTRIFIED MOVIES #47 (Forrest Gump)
SCANTRIFIED MOVIES #48 (The Sixth Sense)
SCANTRIFIED MOVIES #49 (Kung Fu Panda 2)
SCANTRIFIED MOVIES #50 (Ice Age 2: Jetzt taut's)
SCANTRIFIED MOVIES #51 (Fluch der Karibik)
SCANTRIFIED MOVIES #52 (Star Wars: Episode II – Angriff der Klonkrieger)
SCANTRIFIED MOVIES #53 (Kung Fu Panda)
SCANTRIFIED MOVIES #54 (Die Unglaublichen – The Incredibles)
SCANTRIFIED MOVIES #55 (Fast & Furious Five)
SCANTRIFIED MOVIES #56 (Hancock)
SCANTRIFIED MOVIES #57 (Ratatouille)
SCANTRIFIED MOVIES #58 (Iron Man 2)
SCANTRIFIED MOVIES #59 (Vergessene Welt: Jurassic Park)
SCANTRIFIED MOVIES #60 (Die Passion Christi)
SCANTRIFIED MOVIES #61 (Mamma Mia!)
SCANTRIFIED MOVIES #62 (Madagascar 2)
SCANTRIFIED MOVIES #63 (James Bond 007: Casino Royale)
SCANTRIFIED MOVIES #64 (Krieg der Welten)
SCANTRIFIED MOVIES #65 (Rapunzel – Neu verföhnt)
SCANTRIFIED MOVIES #66 (Men in Black)
SCANTRIFIED MOVIES #67 (James Bond 007: Ein Quantum Trost)
SCANTRIFIED MOVIES #68 (I am Legend)
SCANTRIFIED MOVIES # 69 (Iron Man)
SCANTRIFIED MOVIES #70 (Hangover 2)
SCANTRIFIED MOVIES #71 (Nachts im Museum)
SCANTRIFIED MOVIES #72 (Armageddon – Das jüngste Gericht)
SCANTRIFIED MOVIES #73 (Cars 2)
SCANTRIFIED MOVIES #74 (Die Schlümpfe)
SCANTRIFIED MOVIES #75 (King Kong)
SCANTRIFIED MOVIES #76 (Mission: Impossible II)
SCANTRIFIED MOVIES #77 (The Day After Tomorrow)
SCANTRIFIED MOVIES #78 (Ich – Einfach Unverbesserlich)
SCANTRIFIED MOVIES #79 (Das Imperium schlägt zurück)
SCANTRIFIED MOVIES #80 (Madagascar)
SCANTRIFIED MOVIES #81 (Die Simpsons – Der Film)
SCANTRIFIED MOVIES #82 (Die Monster AG)
SCANTRIFIED MOVIES #83 (Sherlock Holmes)
SCANTRIFIED MOVIES #84 (WALL·E – Der Letzte räumt die Erde auf
SCANTRIFIED MOVIES #85 (Terminator 2 – Tag der Abrechnung)
SCANTRIFIED MOVIES #86 (Meine Frau ihre Schwiegereltern und ich)
SCANTRIFIED MOVIES #87 (Ghost – Nachricht von Sam)
SCANTRIFIED MOVIES #88 (Aladdin)
SCANTRIFIED MOVIES #89 (Troja)
SCANTRIFIED MOVIES #90 (Drachenzähmen leicht gemacht)
SCANTRIFIED MOVIES #91 (Twister)
SCANTRIFIED MOVIES #92 (Kampf der Titanen)
SCANTRIFIED MOVIES #93 (Illuminati)
SCANTRIFIED MOVIES #94 (Toy Story 2)
SCANTRIFIED MOVIES #95 (Bruce Allmächtig)
SCANTRIFIED MOVIES #96 (Shrek – Der tollkühne Held)
SCANTRIFIED MOVIES #97 (Rio)
SCANTRIFIED MOVIES #98 (Der Soldat James Ryan)
SCANTRIFIED MOVIES #99 (Mr. & Mrs. Smith)
SCANTRIFIED MOVIES #100 (Kevin – Allein zu Haus)
© Stefan Mildenberger